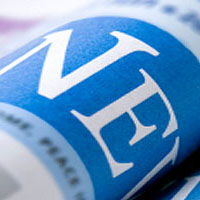 Three National Science Foundation (NSF) grants, totaling in excess of $3.2 million, will help researchers better understand how individuals and agencies make complex decisions about evacuation before a hurricane; design a semi-automated, efficient, and secure emergency response system; and develop methods to evaluate evacuation performance combining household and agency perspectives.
Pamela Murray-Tuite, an associate professor in Virginia Tech's Charles E. Via, Jr. Department of Civil and Environmental Engineering, National Capital Region, is a co-investigator on all three of these NSF-supported research projects.
The largest award – $2.475 million (Virginia Tech was awarded $338,000) – supports the study "Hazard SEES: Bridging Information, Uncertainty, and Decision-Making in Hurricanes Using an Interdisciplinary Perspective." The research team will investigate the sequence of activities and decisions to develop new understanding of how individuals and agencies process uncertainty at different points during the onset of the hurricane and, in the case of household decisions, how they affect citywide traffic network congestion. They will utilize data from surveys, web experiments, and social media.
"One of the goals of our research is avoid the traffic congestion seen in hurricanes Katrina and Rita in the future. We can help practitioners, emergency managers, and agencies anticipate transportation and sheltering needs so that they can develop and effect plans and policies that lower evacuation costs, stress, and loss of life," said Murray-Tuite.
Co-investigators on the "Hazard SEES" research team are: Satish Ukkusuri, project principal investigator and professor of civil engineering; Seungyoon Lee, associate professor, Brian Lamb School of Communication; and Milind Kulkarni, associate professor, electrical and computer engineering, all from Purdue University; and Yue Ge, assistant professor, and Daniel Klenow, department head and professor, both from the Department of Emergency Management, North Dakota State University.
For the second study, "CPS: Synergy: Collaborative Research: Semi-Automated Emergency Response System," Murray-Tuite and co-investigator Kevin Heaslip, associate professor of civil and environmental engineering, and research leader for resilience on the Virginia Tech National Capital Region Research Development Team, will focus on the design of an emergency response system that dynamically determines emergency vehicle routes, including live updates on accident sites, areas to avoid, and information on emergency routes that can be incorporated into navigation software so drivers can avoid potential delay. The proposed response system would coordinate actions by non-emergency vehicles using connected vehicle technology to efficiently and effectively clear paths for emergency vehicles; adapt to uncertain traffic and network conditions; and be difficult to abuse or compromise.
Experiments will be performed on a test bed and a real test track to validate the proposed research. The test bed — and video demos — will be used to showcase the research to the public.
Murray-Tuite said that providing route and maneuver guidance to emergency and non-emergency vehicles will naturally advance the quality of transportation in smart cities.
"Making emergency travel safer will enable police and other first responders to reach and transport those in need in less time," said Murray-Tuite." It will reduce the number of crashes and associated litigation costs while improving medical outcomes, reducing property damage, and instilling greater public confidence in emergency services."
The grant also supports development of new academic courses and modules to recruit and better prepare a future workforce well versed in multi-disciplinary collaborations.
In addition to Murray-Tuite and Heaslip from Virginia Tech, Tam Chantem and Ryan Gerdes, assistant professors, Department of Electrical and Computer Engineering, Utah State University, are co-investigators  for this research.
The third NSF award will fund "Collaborative Research: Multi-Perspective Evacuation Performance Measurement," a study that combines transportation and household perspectives when evaluating evacuation performance.
"In effect, we will unpack the basic phenomena of evacuation and rethink how good or bad outcomes are evaluated and measured," said Murray-Tuite. "Rather than using a single performance measure or considering only a single point of view, we will define and compute multiple measures of performance at different points in time and investigate how they affect evacuation decisions."
Project funding includes developing age appropriate activities for middle to high school students to participate in Virginia Tech camps sponsored through the Center for Enhancement of Engineering Diversity.