Local/Virginia
Virginia Poor People's Campaign welcomes anti-pipeline activists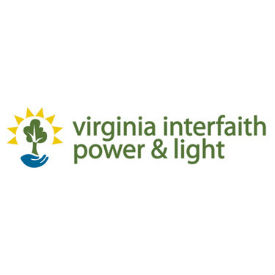 The voices of anti-pipeline residents from Union Hill were among those lifted up during a Poor People's Hearing on Wednesday.
Speakers demanded that Virginia elected officials, including Gov. Ralph Northam, take action to fight systemic racism, poverty, the war economy and militarism, ecological devastation, and the distorted moral narrative of Christian nationalism.
The hearing was a part of the Poor People's Campaign: A National Call for Moral Revival led by Rev. Dr. William Barber and Rev. Dr. Liz Theoharis.
"The Poor People's Campaign encompasses the plight of environmental and racial injustices that plague communities across the country. Union Hill is a prime example of how big business and government encroach on communities for financial gain while devastating their economic, social and natural resources," Pastor Paul Wilson, Union Hill and Union Grove Baptist Church in Buckingham County, said.
The health and safety of the residents of Union Hill, a predominantly African American community in Buckingham County, have been threatened by a proposed 54,000 horsepower fracked-gas compressor station for the Atlantic Coast Pipeline. Residents understand the threat of this pipeline and compressor station as issues of morality.
"We join our voices with the Poor People's Campaign to raise a unified voice of defiance against the oppressive greed that threatens the most vital resources we all need to live," said Chad Oba, resident of Union Hill in Buckingham County and Chair of Friends of Buckingham, who spoke at the event. "This is a moral fight. In each moment we are united for the purpose of protecting our Earth, our democracy, and our very lives as air and water are elemental to our very survival. It is a human right that we must continue to protect—for those of us in Union Hill and beyond. We are Union Hill. We are all Union Hill!"
The decision makers of Virginia have largely ignored the concerns of Buckingham landowners, community members, and faith leaders who fear for their health, safety, and livelihood because of the impacts the compressor station will have on their land, air, and water.
Ruby Laury, a landowner in Union Hill in Buckingham County, recently testified at a Virginia Air Pollution Control Board hearing: "What we need is clean air. So for the people that came and said what is good for our community, you don't live in our community. We are the only ones that can speak for our community. We want it to stay just as it is. We do matter. You have overlooked us as if we don't exist. We do matter."
Union Hill is a historic, freedmen's community, and the proposed compressor station site is surrounded by land owned in the majority by descendants of formerly enslaved people. Because of the disproportionate impact this compressor station will have on people of color and low-income people, many Virginians are calling for environmental justice.
"What is happening at Union Hill is a part of systemic racism. Faith leaders and the citizens of Virginia must come together to stop this erasure and hidden discrimination by the promise of economic development," said Swami Dayananda, spiritual leader of the LOTUS Center for All Faiths, Yogaville in Buckingham County.
In August, Governor Northam's own Advisory Council on Environmental Justice (ACEJ) called for a halt to construction and any future permitting for the ACP and the Mountain Valley Pipeline, until environmental justice concerns are addressed and resolved.
"Virginia must honor its legal promise to develop energy policy that does not disproportionately impact minority and poor communities, and ACP and the Buckingham compressor station violate that promise," said Rev. Dr. Faith Harris, Steering Committee Chair of Virginia Interfaith Power & Light and a member of ACEJ. "People of faith must lift up an alternative paradigm, one that honors all life, that holds loving your neighbor paramount, and that envisions abundance, health, and dignity for all members of the human community and the ecosystems on which humans depend. This is why the mission of the Poor People's Campaign is so important."