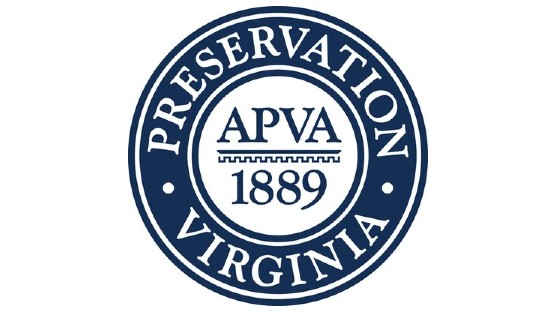 The first class of student and community preservationist Fellows in the Voices Remembered initiative will study historic preservation best practices.
Sonja Branch-Wilson of Cumberland, LaToya Gray Sparks of Richmond and Randall Hazard of Gloucester will also research projects throughout the Commonwealth as part of the Africa American Fellows program at Preservation Virginia.
The 10-week fellowship allows fellows to work with Preservation Virginia staff, learn from mentors and continue research projects in their communities.
Made possible through a grant from the Jessie ball duPont Fund, the program's curriculum includes "Preservation 101," networking with historic preservation groups, experiential learning by visiting historic sites and identifying pathways to historic preservation careers.
Planning for the program began in 2021 with guidance from an advisory committee of Black leaders and a goal of increasing the number of Blacks in historic preservation careers.
"We received an incredible response for the first year of the fellowship, with over 40 applications representing preservation projects throughout Virginia and the nation," Community Outreach Manager Dr. Lisa Winn Bryan, who led the initiative, said. "Although this was a very difficult decision, the three participants in the first cohort were chosen because of the importance of their research and their commitment to preservation projects in their communities."
Members will have access to professional development and networking events through Preservation Virginia.
"It's important that we cultivate as many African American preservationists as we can. We decided to create a group we refer to as The Collective for the applicants not selected in the first fellows cohort. They will have another opportunity to be considered for future fellowships," Winn Bryan said.
Branch-Wilson, an educator, family historian/genealogist, podcaster and current president of AMMD Pine Grove Project, is interested in preserving the cultural landscape and oral narratives of her family's ancestral home in Cumberland.
Her proposed project for the program is "Funeral Programs: The Biography of a Black Community from the1930s to 1960s," which was inspired by information collected from funeral programs to enhance the significance of the eligible Pine Grove Rural Historic District nomination. Her research will focus on the importance of obituaries and death notices in preserving Black genealogy, Black spiritual and ritual practices, landscapes and material culture/structures. Branch-Wilson lives by the words of grandparents "We need to understand where we came from in order to know where we are going."
Sparks, a graduate student in urban and regional planning at the Wilder School at Virginia Commonwealth University (VCU), is interested in urban history, historic preservation, housing policy and geographic information systems (GIS). She received international recognition in 2020 for her story map titled "Planned Destruction," which outlines the history of urban planning and its effects on Black residents in Richmond.
A board member of the North American Cartographic Information Society (NACIS) and Partnership for Smart Growth (PSG), she previously served as an Advisory Council member of Richmond 300. Sparks is in a graduate internship program as an assistant historian at the Virginia Department of Historic Resources (DHR), where she works on projects that will increase the number of Black historic landmarks recognized in the Virginia Landmarks Register and the National Register of Historic Places. Her Fellowship will focus on the historic Randolph community of Richmond.
Hazard grew up in Tidewater and is a graduate of Old Dominion University and Norfolk State University. His focus is on documenting the historical Black nightlife venues in and around his hometown of Gloucester using the model of Chaitra Powell, archivist and University Libraries Curator of Southern Historical Collection at the University of North Carolina-Chapel Hill. The model bridges two pre-existing structures — the institutional archive and the community archive — forming what is termed a community-driven archive. Institutional archives have historically prioritized largely homogenous collections that capture little of the lived experience of African Americans. Meanwhile, community archives exist in private collections outside the purview of mainstream academia and the historical narrative. Hazard will focus his research on the documentation of venues tied to larger historical contexts such as the Chitlin' Circuit.
"We're thrilled to announce this first class of Fellows, but it will not be the last," Preservation Virginia CEO Elizabeth S. Kostelny said. "We're committed to hosting this program annually and helping increase the number of African Americans in the historic preservation profession."