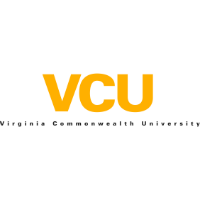 Recognizing and rewarding caregiving work results in less emotional exhaustion and greater psychological vitality among nurses, according to a Virginia Commonwealth University-led study. These compassion practices also were associated with improved patient perceptions of care shown by nurses and improved overall patient ratings in outpatient clinics.
"When ambulatory clinics compassionately support their staff and reward them for showing compassion to patients, family members and colleagues, two things happen," said Laura McClelland, Ph.D., first author of the study and an assistant professor in the Department of Health Administration in the VCU School of Allied Health Professions. "First, nurses report less emotional exhaustion and higher psychological vitality — feelings of vigor, alertness and energy. Second, patients report that they experienced higher levels of caring and concern shown to them, and they rate the clinic higher, too."
A few examples of compassion practices include administering compassionate caregiver awards and providing compassionate support to health care professionals through programs such as pastoral care for employees in order to help staff cope with workplace stressors.
The study, "Compassion Practices, Nurse Well-Being, and Ambulatory Patient Experience Ratings," published in the January issue of Medical Care, one of the top journals in health administration. McClelland collaborated on the research, which was supported by a VCU Presidential Research Quest Fund, with Allison Gabriel, Ph.D., an assistant professor of management and organizations at the University of Arizona who was previously on the faculty of the VCU School of Business. VCU Department of Health Administration doctoral candidate Matthew DePuccio also contributed to the research.
The researchers surveyed 177 nurses at 30 VCU Health non-pediatric ambulatory clinics and examined experience ratings from 3,525 adult patients who were treated in the clinics.
The study findings illustrate how compassion practices may be appropriate for attending to nurse well-being and to clinician well-being more broadly. "Organizations may be unable to remedy certain environmental stressors due to limited resources or clinic characteristics," the researchers wrote, but compassion practices are an actionable managerial intervention.
"Compassion practices are an innovative managerial tool to care for employees in order to ensure they are at their best," McClelland said. "These practices help create a capacity for compassion and caring that benefits patients and family members. We need to make sure we are taking care of our staff, because if we don't take care of our staff they are not going to be able to take good care of our patients."
VCU Health recognizes staff members who demonstrate compassion during the workday with compassionate employee awards. The health system also provides pastoral care to employees and has designated quiet spaces throughout campus where staff can go to decompress in their immediate work environment. The rooms, called Watson Rooms, have a massage chair, soothing music and are painted in warm colors.
"Compassion practices help with retention and have a positive impact on patient outcomes because everyone is holding one another up instead of one person powering through their day alone," said Lisa Ellis, M.D., chief medical officer at MCV Physicians and Ambulatory Clinics. Ellis serves as an American College of Physicians-appointed wellness champion at VCU Health and leads its recently appointed task force on professional wellness and engagement.