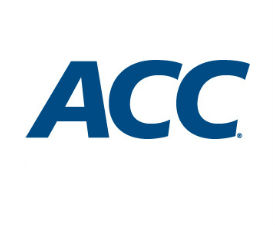 UVa redshirt sophomore guard Malcolm Brogdon (Norcross, Ga.) was named to the 2013-14 Coaches All-Atlantic Coast Conference First Team and senior guard Joe Harris (Chelan, Wash.) was named to the Coaches All-ACC Second Team, announced Monday (March 10).
In addition, senior forward Akil Mitchell (Charlotte, N.C.) was named to the Coaches All-ACC Defensive Team and guard London Perrantes (Los Angeles) earned a spot on the Coaches All-ACC Freshman Team.
Brogdon becomes the 13th Cavalier to earn first-team All-ACC honors, joining Buzzy Wilkinson (1954, 1955), Herb Busch (1958), Chip Conner (1964), Barry Parkhill (1972), Jeff Lamp (1979, 1981), Ralph Sampson (1981, 1982, 1983), Othell Wilson (1982), Richard Morgan (1989), Bryant Stith (1990, 1991, 1992), Sean Singletary (2006, 2007, 2008), Mike Scott (2012) and Joe Harris (2013).
Brogdon ranked first in free throw percentage (88.8%), fourth in assist-to-turnover ratio (3.4) and 12th in scoring (14.8 ppg) during league play. Brogdon was the only player to reach double figures in scoring in all 18 ACC contests. He tallied a career-high 19 points, five rebounds and five assists in Virginia's ACC regular-season title clinching win over Syracuse. Overall, Brogdon is averaging team highs in points (12.6 ppg), steals (1.3 spg) and free throw percentage (89.3%) for all games, and is second in rebounding (5.6 rpg) and 3-point field goal percentage (38.8%).
Harris ranked fourth in 3-point field goal percentage (42.1%) and tied for eighth in made 3-point field goals per game (2.2) during league action. Harris, who earned All-ACC first-team honors last season, averaged 11.6 points per game during ACC play, reaching double figures in 12 games. He scored 19 points in Virginia's win over Maryland (Feb. 10) and 18 in a win against Florida State (Jan. 18).
Mitchell, who also earned All-ACC honorable mention, is the top all-around defender on a Cavalier squad that led the ACC in scoring defense (54.5 ppg), field goal percentage defense (38.7%), 3-point field goal percentage defense (30.1%), defensive rebounding (29.6 rpg), defensive rebound percentage (73.4%), scoring margin (+12.9) and assist-to-turnover ratio (1.68) during league play. Mitchell helped Virginia limit five of the top six ACC scorers to an average of 10.4 points and 21.7 percent shooting below their season averages.
Perrantes led the ACC during league play in assist-to-turnover ratio (4.47) and ranked seventh in assists (4.22 apg). He had a career-high 15 points vs. Miami (Feb. 26) and career-best nine assists against North Carolina (Jan. 20). Perrantes, who ranks third in the ACC in assist-to-turnover ratio (3.55) and 10th in assists (3.8 apg) in all games, has tallied five or more assists in 11 games.
No. 1 seed Virginia (25-6, 16-2 ACC) will play No. 8 seed Maryland or No. 9 seed Florida State in the ACC Tournament quarterfinals on Friday, March 14. Tipoff at Greensboro Coliseum is set for 12 p.m. ET.
2014 Coaches All-ACC First Team (Vote Totals)
*Jabari Parker, Duke (42)
T.J. Warren, NC State (41)
Marcus Paige, North Carolina (40)
C.J. Fair, Syracuse (39)
Malcolm Brogdon, Virginia (35)
2014 Coaches All-ACC Second Team
Tyler Ennis, Syracuse (33)
Lamar Patterson, Pitt (31)
Rodney Hood, Duke (31)
K.J. McDaniels, Clemson (28)
Joe Harris, Virginia (24)
2014 Coaches All-ACC Third Team
James Michael McAdoo, North Carolina (21)
Olivier Hanlan, Boston College (15)
Dez Wells, Maryland (13)
Eric Atkins, Notre Dame (8)
Rion Brown, Miami (8)
Honorable Mention
Akil Mitchell, Virginia (7)
Jerami Grant, Syracuse (4)
Pat Connaughton, Notre Dame (4)
Ian Miller, Florida State (4)
Talib Zanna, Pitt (4)
All-ACC Freshmen Team
*Jabari Parker, Duke (14)
*Tyler Ennis, Syracuse (14)
London Perrantes, Virginia (13)
Kennedy Meeks, North Carolina (13)
Devin Wilson, Virginia Tech (10)
All-ACC Defensive Team
K.J. McDaniels, Clemson (13)
Daniel Miller, Georgia Tech (11)
Akil Mitchell, Virginia (9)
Okaro White, Florida State (6)
J.P. Tokoto, North Carolina (6)
Sixth Man Award
Ian Miller, Florida State
Most Improved Player
Marcus Paige, North Carolina