The UVa. men's basketball game against Notre Dame on Saturday, Feb. 22 at 2 p.m. at John Paul Jones Arena is sold out. The sellout marks Virginia's fourth of the season and most since selling out seven contests during the 2007-08 season.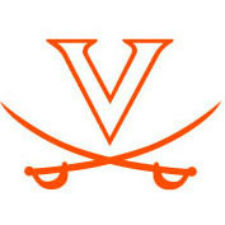 "Our fans continue to give us a great home-court advantage at JPJ," Virginia fifth-year head coach Tony Bennett said. "We appreciate their support and our guys really enjoy playing at JPJ, especially when it's a packed house."
Tickets remain on sale for the Cavaliers' home games against Boston College (Feb. 5), Maryland (Feb. 10) and Miami (Feb. 26). Tickets to each of these games are currently available at four price levels: $17, $19, $23 and $29.
Virginia's final regular season home game against Syracuse (March 1) is sold out.
Tickets may be purchased online at VirginiaSports.com/tickets. Fans may also purchase tickets through the Virginia Athletics Ticket Office by telephone and in person. The ticket office is located in Bryant Hall at Scott Stadium and open Monday through Friday from 9 a.m. until 5 p.m. Telephone purchases can be made by calling 1-800-8821 or locally at 434-924-8821.
Public parking for home men's basketball games is available for $5 at the Emmet/Ivy Parking Garage. Complimentary parking is available at the lots at North Grounds and at The Park. A free shuttle service is available from The Park.