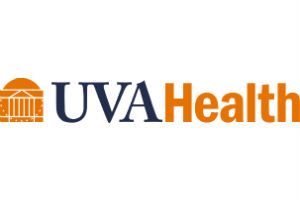 UVA Health researchers are pioneering a new way to treat chronic pain that does not respond to medication. Their innovative approach will receive more than $5 million from the National Institutes of Health to fund a clinical trial to develop brain stimulation for severe pain conditions.
Conceived by a new pain research team at UVA, the approach aims to modulate pain signals from deep inside the brain. The group has early evidence that a region of the brain called the insula plays an important role in our perception of pain. Based on that evidence, the team will optimize an established "neuromodulation" technique called deep brain stimulation for use in the insula, in the hopes it will provide much-needed pain relief.
If successful, the approach could shed light on the fundamental nature of pain itself, the researchers say.
"For the first time, we will be able to monitor the brain's signals and distinguish how they look when the patient is having pain versus when they are not in pain," said Jeff Elias, MD, of the UVA School of Medicine's Department of Neurological Surgery and the UVA Brain Institute. "Understanding the fundamental changes that occur to our brains when we develop a pain condition is critical if we are going to design ways to manipulate and alter these pain signals."
UVA Health has assembled an expert team of specialists to address the pain crisis and opioid epidemic:
Chang-Chia "Jeff" Liu, PhD, was strategically recruited to the Department of Neurological Surgery with support from the UVA Brain Institute to work with Elias in developing new treatments for pain. Liu is an electrophysiologist who studies how the nervous system transmits pain signals and how the brain perceives pain.
Mark Quigg, MD, serves as director of UVA's Electroencephalogram and Evoked Potential Lab. He specializes in the brain's rhythms using EEG and in brain mapping techniques and is a clinical trial expert.
The Department of Anesthesiology recently recruited Patrick Finan, PhD, a clinical psychologist and scientist specializing in the measuring in clinical aspects of pain, including its effects on emotions, cognition and daily function.
The multidisciplinary team is uniquely suited to study the complex problem of chronic pain.
"Our team combines depth of knowledge in the mechanisms and measurement of pain along with expertise in brain surgery and brain mapping," said Quigg. "UVA – with critical help from the Brain Institute – has a unique opportunity to advance treatment in the widespread and difficult problem of chronic pain."
UVA Health will draw on this far-reaching expertise in its efforts to better understand chronic neuropathic (nerve) pain and how to provide relief for patients who suffer from its debilitating effects.
Deep-brain stimulation, or DBS, may offer an alternative to existing treatments. It is already used to treat epilepsy and movement disorders, and there is emerging evidence that it may be effective for chronic pain.
To test this, UVA will launch a clinical trial in 12 patient volunteers with refractory (meaning treatment-resistant) neuropathic pain. The UVA experts will map the volunteers' brains and stimulate sections of the insula, to see if the stimulation provides pain relief.
Participants who benefit will then move into a randomized, double-blinded trial. This trial will implant electrodes along the insula to see if DBS can provide ongoing relief.
The researchers also will study the volunteers' brain activity in hopes of identifying biological indicators of pain. Such "biomarkers" would let doctors better assess and treat pain in patients and could be used to develop a new DBS system specifically for pain management.
The project, the researchers hope, will provide important insights into the very nature of pain. "Pain is an subjective experience," said Liu. "We are not serious if we don't directly study pain-related brain activity in patients."
The researchers plan to begin enrolling patients in the clinical trial this summer.