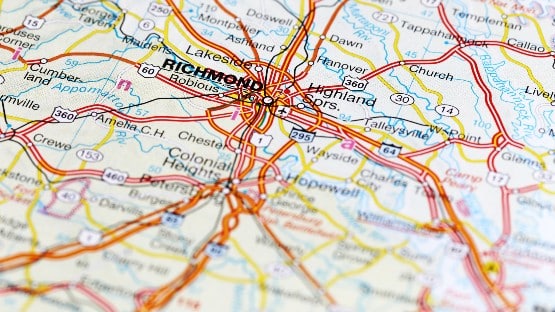 A Richmond teen has been taken into custody in connection with a Thursday shooting on East Broad Street that killed one man and sent a woman to the hospital.
Javaris Turner, 18, of Richmond, has been charged with malicious wounding and use of a firearm in the commission of a felony.
Additional charges are pending, according to Richmond Police, who have been working the case with the assistance of the Henrico Police and VCU Police.
The shooting was reported at 2:11 p.m. Thursday in the 300 block of East Broad Street. Officers arrived and located an adult male suffering from a gunshot wound on the north sidewalk of East Broad Street. He was pronounced dead at the scene.
Detectives have identified him as Carlton Jackson, 36, of Richmond.
An adult female also suffered a gunshot wound, and she was transported to a local hospital with injuries that were not considered life-threatening.
Detectives investigating the shootings identified a suspect vehicle that was involved and broadcast a description of the vehicle to officers.
Henrico Police officers observed the vehicle in Henrico County and detained Turner.
"Partnerships with exemplary law enforcement agencies like Henrico Police and VCU Police are key to a safer Richmond and a safer region," said Interim Chief Rick Edwards. "The rapid cooperation we received from the business community and the use of cutting-edge technology methods were also of paramount importance in this case. Law enforcement partners, community involvement, technology and dedicated RPD professionals were all vital factors which led to a swift arrest in this investigation."
The investigation continues.
Anyone with further information about this incident is asked to contact Major Crimes Detective G. Sullivan at (804) 646-3929 or Crime Stoppers at (804) 780-1000. The P3 Tips Crime Stoppers app for smartphones also may be used. All Crime Stoppers reporting methods are anonymous.