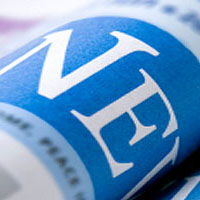 Leaders of the United Way, CAPSAW, and the community foundation of the Central Blue Ridge recently met with community leaders to share what the three organizations gleaned from a series of community conversations conducted over the past year.
"We held the first in a series of community conversations in October 2013," noted Cynthia Pritchard, CEO of the United Way of Greater Augusta.  "Participants worked together in small groups to respond to a series of questions about our community."
"Much to our surprise," added Dan Layman, CEO of the Community Foundation, "each group arrived at the same issue."
The consortium of funders identified the top need in our community as assisting individuals and families to become financially stable and independent. The conversation groups focused on the availability of good-paying jobs, education needed to secure those jobs, financial literacy, and temporary assistance with unanticipated expenses to prevent further debt accumulation.
By increasing these skills and supporting crucial needs, funding organizations can work together with the broader nonprofit community to prevent issues from becoming larger community-wide problems.  At the same time, they can contribute to the continued economic development of this region.
"When such a diverse range of individuals agree on the primary issues facing our community, we must take that seriously and act," stated Anna Leavitt, Coordinator of CAPSAW.
The United Way, CAPSAW, and the community foundation are responding to this need with an integrated and collaborative approach, by forming a collective impact grant strategy. Layman stated, "our goal is to help individuals and families achieve financial independence by empowering them with the knowledge and skills needed to maximize their income, build savings, and get their feet solidly back on the ground."
In the coming months, these organizations will engage leaders from all sectors of the community to create a framework for more substantial action. This will include the development of appropriate benchmarks for monitoring progress.
In the short term, the philanthropic agencies will begin welcoming grant proposals later this year that will, among other purposes, help strengthen financial stability initiatives in the area.  Applications for grant assistance must be submitted electronically, available at each website along with details concerning deadlines and contact information.