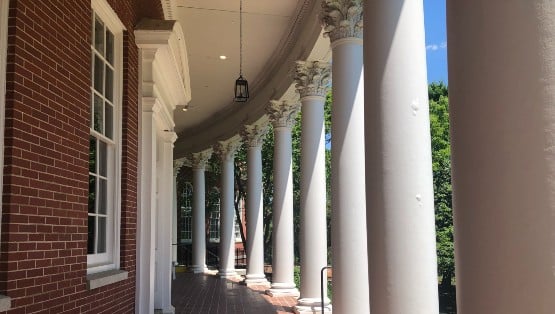 University of Mary Washington President Troy Paino has been named to Virginia Business magazine's Virginia 500: The 2023-2024 Power List.
The list acknowledges the most powerful and influential leaders in business, government, politics and education this year in the Commonwealth.
"When I give my elevator speech about the Virginia 500, it usually starts this way: It's like the Fortune 500, but instead of companies, it's about people," Virginia Business Editor Richard Foster said in his opening letter. "There is an aspirational joy to reading about the career journeys of the leaders in these pages."
Paino, who has served as a college president at two of the nation's top public liberal arts and sciences universities, joined UMW in 2016. He previously as president of Truman State University in Missouri. This year proved to be a "big year for Paino and the public liberal arts university he oversees," once again earning recognition by Virginia Business.
The publication noted in March that UMW announced the largest financial gift in its 115-year history — a $30 million bequest from a 1959 alumna to support undergraduate research and scholarships.
In February, Paino received the National Association of Student Personnel Administrators 2023 President's Award for his compassionate approach to strategic planning and decision making, his personal attention to student ideas and feedback and his commitment to understanding diverse perspectives.