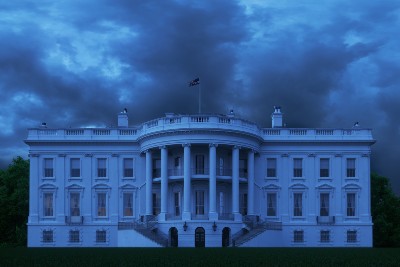 Jan. 6 wasn't standalone, but was rather the end piece of years of planning by Donald Trump and his loyalists to stage a coup.
"More and more to me it appears that this was something that was planned from day one after his first election way back … when he first won, so they were planning the re-election. They knew they couldn't win with a candidate who was so grossly incompetent in being the president of the United States," California Democratic Congresswoman Norma Torres told MSNBC on Wednesday.
Trump had spent the entirety of the 2016 cycle planting the seed of the idea that if he were to end up losing to Hillary Clinton, it would only be because the election had been stolen from him.
Oops, then, he won, the Electoral College, anyway, despite a 3 million vote loss in the popular vote.
Remember, then, that Trump switched gears during his presidency to claim, as if it mattered, that he had won the popular vote, blaming the loss there to millions of votes having been cast illegally for Clinton.
It seemed odd at the time – the guy had been elected president even with the loss in the popular vote – but it would make sense if what you were trying to do is keep that flame of doubt alive assuming that things wouldn't go your way in 2020.
Which is what happened. Trump lost to Joe Biden by more than 7 million votes.
Trump, since, has, as you know, continued with his one-joke act, like the vaudevillain that we've come to know over the years.
That a supermajority of self-identified Republican voters continue to laugh with him and not at him is why we are where we are with democracy teetering on the brink.