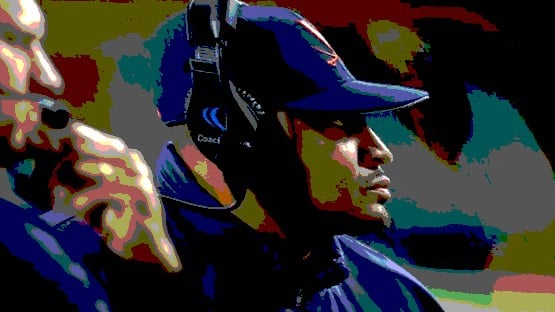 UVA's special-teams units, once again, proved to be the weak link to Tony Elliott's effort at complementary football.
In Week 2, the punt unit gave up a touchdown to JMU on a blocked punt, which proved crucial in the 36-35 loss to the Dukes, giving them seven points in what turned out to be a one-point loss.
The final score in the Week 3 loss was Maryland 42, Virginia 14, so at first glance, it might seem like a stretch to suggest that the kickoff-return TD in the first quarter was all that important.
Except that, the 98-yard return TD came on the kickoff following the 19-yard TD pass from Anthony Colandrea to Kobe Pace that put the 'Hoos up 14-0.
The defense, to that point, had stopped Maryland on two possessions, the offense was rolling with scores on its first two drives, then, boom, Maryland is back in the game.
The Terps wouldn't score on offense until there was 1:23 to go in the first half, and it was still a one-score game into the fourth quarter, so the final score is deceptive in appearing to be a blowout.
Special teams has been an issue for Elliott since he took over – with basic things like having the wrong unit in on punt returns, missed assignments on punt and kick coverage, issues with protection on the punting unit, guys not being on the field leading to timeouts needing to be burned being a recurring problem.
Special-teams coordinator Keith Gaither may very well be an all-around nice guy, but his units didn't get the job done in 2022, and they're not getting the job done through the first three games of 2023.
"We got to take more pride in special teams, right," Elliott told reporters after the loss in College Park on Friday night.
Right.
At least Elliott seems to be acknowledging the issue, which he didn't seem to be interested in doing last year.
He definitely had a good handle on the errors that led to the kick-return TD.
"It was a situation where, you know, the ball was not placed where we wanted it to be placed in particular, and our contain guy was a little bit too wide and created a very large crease. And then they were able to get up on our on our safety fitter with a lot of space, and they got a blocker, and then it's a foot race. So, we'll get that, we'll get that corrected. We gotta, we gotta improve our placement of our kicks, the depths of our kicks, and then our guys have to be able to adjust when the ball may not be in the exact spot and just, you know, overall on special teams, we got to do it, we got to do a better job," Elliott said.
Looking for some data on how the UVA special-teams units rank nationally, Pro Football Focus had the 'Hoos ranked 69th nationally (among the 133 FBS teams) on special teams, and the ESPN Football Power Index has the units at 79th in its rendering, both bottom half, but not as bad as I would have expected.
PFF had Virginia's special teams at 115 last year; the ESPN FPI had the unit at 127.
So, yeah, improvement.
Hurray.
Elliott made it clear after the Maryland game that he will need to see more.
"I gotta go, go back and evaluate everything and know what we're coaching, you know, the guys that we, that we're, that we're playing, and figure out who the best players are that give us the best opportunity to, to be more consistent on special teams, because it's two weeks in a row where we've given up points, and we, you know, you can't spot a team, you know, seven points on, on special teams, especially not the competition that we have to go against. So, it's on me, I'll get it fixed, and, but I gotta evaluate it all, and we got to get better," Elliott said.