Sports
Tony Bennett: 45-point second half in loss at Pitt 'won't cut it defensively'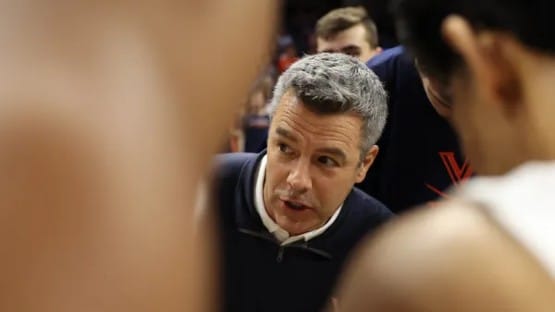 Tony Bennett doesn't seethe, doesn't bristle. After a look at the second half stats from Virginia's 68-65 loss at Pitt last night, he came about as close as he ever will.
"You can't give up, for us, 45 points in the second half, and expect to, you know, we still had a chance, but that won't cut it defensively. We'll just have to get back and go back to the drawing board," Bennett told reporters after the loss.
Virginia led by 13 in the first half, 10 at halftime, and the margin was 12 four minutes into the second half.
Then Pitt started asserting its will.
Bennett conceded that maybe things "came a little easy" as the Cavaliers built up their double-digit leads, but he had told his team going in to be mindful of how Pitt had been able to get things together in the second half of its 76-74 win over preseason #1 North Carolina last week, in which the Panthers had trailed by nine in the second half before rallying.
"They were touching the paint pretty easy in transition, and then even we were back, they were getting to the glass, and that's what they did to Carolina," Bennett said. "I've watched them, and they're doing a good job. They get aggressive, and they've got physical guys and tough-minded guys, and they started getting aggressive. They got to the line, we got to line four times, they drew fouls, they're down the floor, they run good stuff, you know, then they switch some things up defensively, and we missed some of our shots and struggled a little bit."
Bennett is struggling, too – to find the right mix of guys at the right times.
"We tried a few different rotations, but we're struggling," Bennett said. "But they toughened up there, got more aggressive defensively, switched a little more. And then you know, some of the ones that were dropping the first half weren't in the second half, and then they just got whatever they wanted on the defensive end against us."
That was Bennett coming as close to seething as you will hear.
Here's him toeing the line of bristling.
"One of the deals that we have with the team is, you know, high accountability in the areas of max effort and alertness in our system," Bennett said. "There'll be grace in other areas, if you miss shots, things happen. But one thing we can't do, I don't know, it looks like it came a little easy. In the first half, there were good stretches of defense. But I didn't see, you know, we weren't connected.
"The tape will tell us, so before I go off, I think I know what my eyes saw," Bennett said.