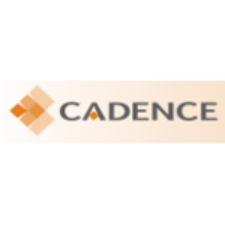 Titan Medical Inc. today announced that it has signed an agreement with Cadence Device, Inc., a wholly-owned subsidiary of Cadence Inc. Under the terms of the agreement, Cadence will develop, manufacture and manage the supply chain, sterilization and distribution for multi-articulating robotic instruments for use with Titan's SPORT™ Surgical System.
John Hargrove, Chairman and CEO of Titan Medical Inc., commented, "We are very excited to partner with Cadence, a leading contract manufacturer in the medical field. Their proven level of expertise will be key for the development and manufacture of innovative multi-articulating instruments, which are important for Titan's success as we move closer to the commercialization of the SPORT Surgical System."
Alan Connor, President and CEO of Cadence stated, "We are pleased to partner with Titan to help design and build the instrumentation for the SPORT Surgical System. We are very impressed with what Titan is preparing to bring to the market and look forward to playing a key role in the continued advancement of this novel robotic system."
About Titan Medical Inc. Titan Medical Inc. is a Canadian public company focused on the design and development of a robotic surgical system for application in minimally invasive surgery ("MIS"). The Company's Single Port Orifice Robotic Technology, SPORT™ Surgical System, currently under development, is comprised of a surgeon-controlled robotic platform that includes a 3D vision system and interactive instruments for performing MIS procedures, and a surgeon workstation that provides the surgeon with an interface to the robotic platform for controlling the interactive instruments and providing a 3D endoscopic view of inside a patient's body during MIS procedures. The SPORT™ Surgical System is being designed to expand robotic surgery into both simple and complex areas of surgical specialties and procedures that are currently under-serviced. It is also being designed to allow surgeons to perform procedures within small- to medium-size surgical spaces for general abdominal, gynecologic, and urologic indications. For more information, visit the Company's website at www.titanmedicalinc.com.
About Cadence Device, Inc. Cadence Device, Inc. is a part of Cadence, Inc. (www.cadenceinc.com), a leading contract manufacturer of advanced products for medical device OEMs. Cadence develops new products that others cannot, builds processes that others will not, and delivers outcomes that simply make the world work better. Cadence enables improved product performance and economics for new medical devices. Advanced plastics and metals capabilities coupled with finished device assembly make a turn-key impact that matters. Cadence employs nearly 500 people worldwide with headquarters in Staunton, VA and other locations in Massachusetts, Pennsylvania, Rhode Island, Wisconsin and a near-shore location in the Dominican Republic. To find out more about Cadence Device, visitwww.cadencedevice.com.