Local
The good and the bad of inflation's impact on small businesses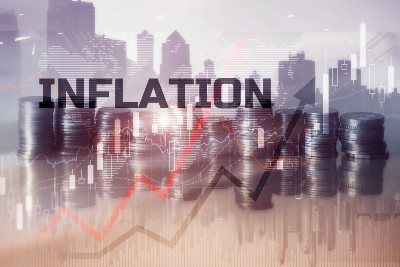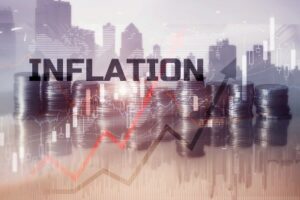 Let's talk about inflation. It's on the rise and nobody is happy about it, but America's small businesses will especially feel its impact.
"We see the impact of inflation affect small businesses in four main ways," said Ben Johnston, COO of Kapitus. Headquartered in New York City with an operating center in Arlington, Va., Kapitus is a small business lender across industries, providing loans from $5,000 to $1 million in capital and operating in all 50 states.
Johnston said that inflation affects employment. A labor shortage means that small businesses have to pay more to get employees.
Cost of goods is also affected by inflation with rising energy prices and supply chain challenges part of the mix. Obtaining and keeping inventory can be a challenge for small businesses during times of high inflation.
The cost of rent or of facilities is also affected, particularly with the hot real estate market the U.S. is experiencing.
Lastly, cost of capital inflation affects small businesses, because the federal reserve raises the interest rate, which increases the cost of financing.
Inflation does provide a positive for small businesses, according to Johnston. Wage increases are a challenge. "On the other hand, a strong labor market means that consumer spending has remained strong," Johnston said. And less consumer spending can be an indicator of a recession. If small businesses can stay strong during this time, they can keep revenue growth, but they may see margin compression from higher costs.
"I think right now there is a high likelihood that the economy will slow," Johnston said. The question is whether a recession will happen in 2022 or next year. "My overall feeling is that it's going to be pretty choppy for the next nine to 12 months."
The federal government is attempting to balance reaction to high inflation in the U.S., however, Johnston said he thinks uncertainty about the economy will likely remain for some time.
He said that small businesses offering a good or service should remain cautious about "customers' taste and willingness to pay for anything that could be considered extravagant" during an economic downturn.
He encourages small businesses to consider their product or service. Perhaps provide a scaled-down version of their product. In restaurants, reduce portion sizes and hold prices, yet offer a supersize option for customers who want more.
"I think providing a simple, straight-forward highly-valuable option is likely to be the winner in many product sectors," Johnston said.
He said he has not heard of layoffs in small businesses in the U.S., mostly in larger technology companies that had been operating in the red for some time and had too much staff. Investors began expecting growth, so layoffs were a quick answer to provide growth.
"I've yet to see the service economy lay people off," Johnston said. If anything, most service companies, especially restaurants, continue to be understaffed. He gave an example of staying Las Vegas last week for a business conference, and the hotel was so understaffed it did not have enough employees to clean rooms quickly enough.
Johnston said he gives small businesses advice to keep an eye on cash flow and manage expenses to weather any disruptions in revenue or spikes in expenses during challenging economic times.
Kapitus is seeing restaurants manage the labor shortage by providing customers with QR codes to place orders from their smartphones for self service or pickup. Restaurants are also changing menus so that a smaller labor force is necessary to prep food, "but still get an affordable option to the customer."
In construction, Johnston said that Kapitus is seeing businesses borrow money in order to buy supplies in bulk in anticipation that costs will be higher further down the road.
"We're seeing lots of creativity out there in people who are trying to manage these problems," he said.