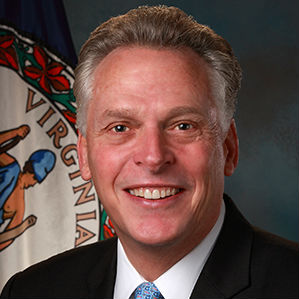 Over the past two months, I have traveled across the Commonwealth and met with hardworking Virginians who are caught in the health care coverage gap. These are people who do not qualify for Medicaid, but cannot afford health insurance on the federal exchange. These Virginians, as well as local business leaders, healthcare providers, and public safety officials have urged Virginia's elected officials to put partisan politics aside and close the coverage gap. But as of today, our legislature is nearly five weeks past their deadline of passing a budget. As the body responsible for negotiating a budget, the General Assembly has failed to deliver on one of the primary duties they were elected to fulfill.
Virginia has long been known as a state where leaders work together in a bipartisan fashion to get things done for the citizens they serve. Members of both chambers of the General Assembly found compromise this year on reforming our SOLs, fixing our broken mental health system, and passing ethics reform. It is now time for the House and Senate to work together to do what their constituents are urging them to do – pass a budget that closes the coverage gap. More than 400,000 uninsured Virginians have waited long enough to get the quality healthcare they deserve, and our businesses have waited long enough to have the certainty they need to grow and lead in a 21st Century economy.
There have been a number of proposals offered that would close the coverage gap. The House and Senate know that I am open to a variety of options that could be used to expand healthcare coverage, including a private marketplace option. It is time for members of both chambers to come together and get this done.
Terry McAuliffe is governor of Virginia.