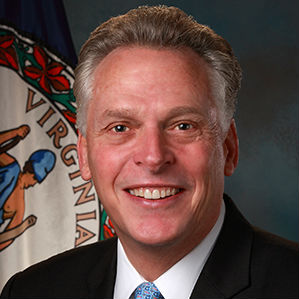 State Sen. Bill Carrico is threatening to hold the state budget up to score a political point on Gov. Terry McAuliffe on concealed carry.
The Southwest Virginia Republican told the Bristol Herald-Courier that he is working up a budget amendment to strip McAuliffe of his security detail.
This is the response from Carrico to the announcement from Attorney General Mark Herring, a McAuliffe ally, that Virginia will not recognize concealed carry permits from 25 states because their laws are not sufficient to prevent someone who is disqualified under Virginia law from receiving a concealed handgun permit.
This update does not affect which Virginia residents or nonresidents are qualified to receive a Virginia concealed handgun permit, nor does it affect the validity of any permits that have been issued by Virginia.
"If he's so afraid of guns, then I'm not going to surround him with armed state policemen," Carrico said.
And this is not childish at all.
– Story by Chris Graham