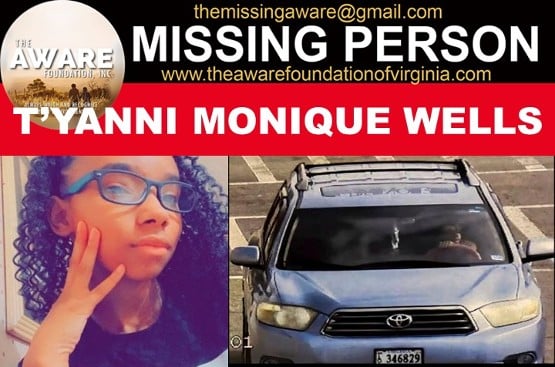 Update: Sunday, 9:24 a.m. T'Yanni Monique Wells has been located and is safe, according to a report from The Aware Foundation.
The South Boston Police Department is requesting the public's assistance in locating a missing 16-year-old juvenile.
T'Yanni Monique Wells was last seen at Halifax County High School in South Boston on Wednesday at approximately 11 a.m.
Wells is believed to be operating a light blue 2008 Toyota Highlander with Virginia handicap license plates: 346829.
Should anyone have information concerning the possible location of Wells, contact the South Boston Police Department at 434-575-4273, or the Halifax County 911 Communications Center at 434-476-3334.