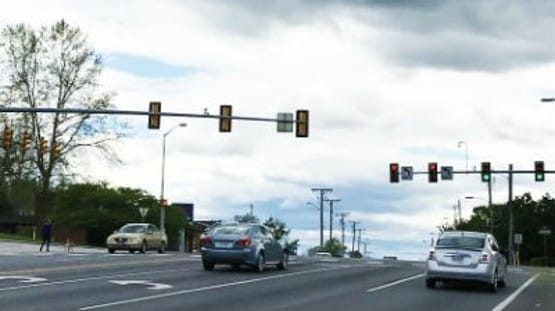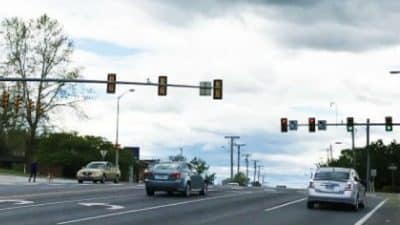 The Infrastructure Investment and Jobs Act signed into law by President Joe Biden in November 2021 is making road safety improvements possible in several Virginia localities.
Through the United States Department of Transportation's Safe Streets For All initiative, the town of Culpeper will receive $160,000.
According to U.S. Rep. Abigail Spanberger, the grant will help prevent accidents, injuries and road deaths in Culpeper. The town will use the grant to develop a plan for eliminating all fatalities within 10 years.
"The bipartisan infrastructure law promised to make smart, responsible investments in Virginia's physical infrastructure. This funding will help prevent accidents on Culpeper's roads and make sure local officials have what they need to keep local residents safe," Spanberger said.  "As Virginia's economy grows, we need to be aware of the increased risk of accidents, hazards, and injures on our local roads. I look forward to this investment from the bipartisan Infrastructure Investment and Jobs Act making real progress for the people of Culpeper in mitigating and preventing these incidents."
Culpeper Town Manager Chris Hively said the grant will enable the town to "effectively and efficiently plan and prioritize highway and pedestrian safety projects to maximize the Town's efforts to reduce roadway and pedestrian fatalities with a 'Vision Zero' goal of zero roadway deaths by 2034."
According to the town, funding will support engagement of staff with the community, elected officials, experts and other to identify strategies and projects as part of a comprehensive safety plan.
The city of Fredericksburg, and counties of Spotsylvania, Stafford, Caroline and King George will receive $96,000 from the bipartisan infrastructure law toward reducing congestion. The grant was awarded to the George Washington Regional Commission to invest in preventing accidents, injuries and road deaths in one of the Commonwealth's busiest transportation corridors. The commission will use the funds to hire a consultant and staff to develop a Safety Action Plan, and identify and outline potential projects.
"As Virginia's economy grows, so do the potential hazards on our highways and roads. This funding will help prevent accidents, reduce congestion caused by these accidents, and help save lives," Spanberger said. "The bipartisan Infrastructure Investment and Jobs Act promised to make smart investments in the future of our physical infrastructure. This award follows through on this commitment. I was proud to work with both Democrats and Republicans to get the bipartisan infrastructure law across the finish line — and I'm even prouder to see the law deliver results for the Virginians I serve."
According to Ian Ollis, the Fredericksburg Area Metropolitan Planning Organization (FAMPO) Administrator, FAMPO and the George Washington Regional Commission (GWRC) "believe that road safety is extremely important to our region. We are excited to receive this grant to be able to design the crucial safety improvements needed for our roads, bike paths and sidewalks to be able to reduce injuries and road accident deaths on our public roads and pathways. We are grateful for the support received from our elected officials and our local jurisdictions in pursuit of this grant award and look forward to planning for a safer future."