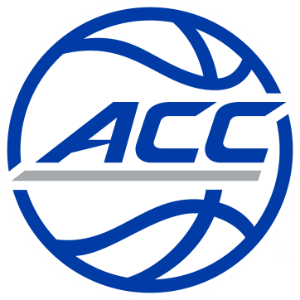 Three recent high-profile ACC games have come down to a last shot. One coach called a timeout to set up a play, Mike Krzyzewski at Duke in the final seconds at home against Virginia.
Two coaches let their teams play things out – Leonard Hamilton at Florida State in the closing seconds at home against Miami, and UNC's Roy Williams at home against Duke.
Coach K got the play that he wanted and won. Leonard Hamilton got a turnover and a loss. Roy Williams got an airball and, yes, a loss.
"Coach Smith taught me – and I believe this, I'm not blaming it on Coach Smith, it's my call," Williams said. "I think you should always attack before the defense gets set. I've always believed that, always taught that, the way I've always played. I told the kids I should've called the timeout."
Um, yeah. Joel Barry II, 2-for-11 from the floor to that point, ended up taking the final shot for Carolina in its 74-73 loss to Duke, airballing from eight feet.
Williams had options like preseason ACC player of the year Marcus Paige and Brice Johnson, who had 29 points on 12-of-17 shooting as options.
That wasn't Williams' only coaching blunder of the night. The far more egregious was having Johnson dominating Duke in the post to the point where Blue Devils center Marshall Plumlee got his fourth foul with 14 minutes left, went to the bench for three minutes for little-used freshman Chase Jeter, then returned without committing his fifth foul, while Johnson put up all of two shots the rest of the way.
The endgame mistake pales in comparison, except that we put more value on the endgame, because it seems to be where the game was won or lost.
As was the case at FSU, where Hamilton let his team play things out down two in the final seconds. Guard Xavier Rathan-Mayes dribbled the ball off his foot into the left corner, where Malik Beasley retrieved it with six seconds left, but not knowing how much time was left, Beasley launched an off-balance 25-footer that airballed.
Ballgame.
"As the game was winding down, we felt that we could not have been in a better position — down one with a guy who's won two games with us with the ball in his hands. Unfortunately, it didn't turn out the way we wanted it," Hamilton said. "I would have liked to have seen him keep the ball."
Again, um, yeah.
Krzyzewski didn't exactly get what he expected out of his final play against UVA. Duke called timeout with six seconds left, and Coach K drew up a play to get the ball to Plumlee on a screen and roll.
Guard Grayson Allen had a good look to get the ball to Plumlee, but decided to take it himself, using Plumlee as a decoy, and after a travel, forearm shiver and up-and-down that weren't called, he banked in a runner at the buzzer to get the win.
So, even in the case here that worked, it didn't go as planned.
But, at least there was a plan.
– Column by Chris Graham