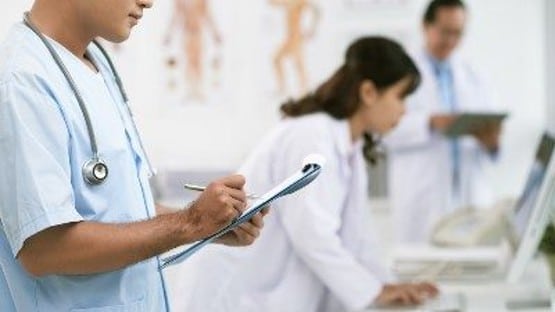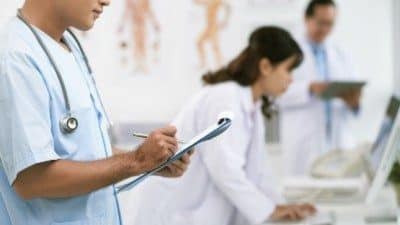 Sentara Health awarded James Madison University with a check for $200,000 for students pursuing careers in health care.
The donation is from the Sentara Scholars fund and part of a $3 million investment in scholarships for students who plan to enter the healthcare pipeline. The fund's goal is to impact the community's economics and health equity outcomes.
"This scholarship opportunity is very important for James Madison University. We know that we have a lot of students who want to go out into health care, health professions, but for many of them there are financial barriers," JMU President Jonathan Alger said. "This type of scholarship opportunity will literally open doors for many more students who we know are capable and want to serve our society in that way. It's a real game changer for a lot of our students and certainly for us at the University."
The scholarship opportunity comes when U.S. health care systems face medical staff shortages.
Alger said that resources and opportunities made possible by Sentara will go a long way for JMU's College of Health and Behavioral Studies.
"Sentara has been a great partner with James Madison University, here in the valley and across the Commonwealth. We share a common interest in commitment to public health and public service and certainly this program is a great example of that partnership. We know that Sentara needs that workforce for the future and people who are committed to health care. We have a lot of students who cannot wait to get into that field, and in some cases really need that financial support. So, it's a great, great partnership and collaboration, Alger said."
Sentara RMH Medical Center employs hundreds of nurses, many of whom graduated from James Madison University and have achieved advanced degrees through JMU.
"We are so fortunate in our local community to have universities that are producing health care professionals and nurses" Chief Nursing Officer for Sentara RMH, Gina Yost, said. "It is very unique that we have a community that has nursing schools right here, and so, Sentara wants to be able to help grow and develop the nurses of the future."
According to Yost, it is important for a health care organization and system to look toward the future and feed pipelines for health care professions.
"This scholarship is a commitment to our local community, and also to the future of health care for us to be able to reduce those barriers and grow folks into those career opportunities. So, we're very happy that Sentara is partnering with JMU to be able to provide the scholarship money," Yost said.
Dr. Sharon Lovell, dean of JMU's College of Health and Behavioral Studies, said nursing students and other health-related programs carry the burden of additional expenses that students in other majors do not face.
"There are often additional costs beyond tuition and fees, and the students need to pay for transportation when they go for clinical rotations. They pay for other kinds of experiences and that can present a burden to families and to students," she said. "We're just so grateful for the partnership with Sentara and the support."
Sentara Scholars funding is available to students through partnerships with academic institutions and non-profit organizations throughout Virginia and North Carolina. Recipients are selected from a combination of merit and need-based criteria.
"Sentara Scholars is a testament to our commitment to building a stronger health care pipeline and advancing health equity through collaboration with educational institutions," Becky Sawyer, Sentara executive vice president and chief people officer, said. "By reducing the financial burden on students from lower socioeconomic backgrounds, offering stronger mentorship and training opportunities, and removing barriers to higher-paying and more meaningful careers, we are investing in the future of health care and empowering the next generation of professionals."
A check was presented for $200,000 to Eastern Mennonite University on Wednesday.