Clay Travis got his pound of flesh from ESPN breaking the story about an announcer named Robert Lee being pulled from a UVA football game.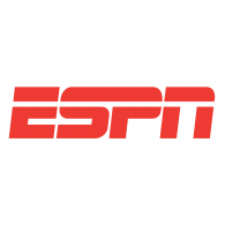 Make no mistake about it. As much as Travis and his social injustice warriors are pretending that their outrage is that Lee was taken off the game, he's just collateral damage in their ongoing fake culture war.
"Is there anything more pathetic than ESPN believing people would be offended by an Asian guy named Robert Lee sharing a name with Robert E. Lee and calling a football game?" Travis wrote on his Outkick the Coverage blog, advancing the trope popular on the right about "liberal ESPN" that started to gain steam two years ago when ESPN decided to honor Caitlyn Jenner with the Arthur Ashe Courage Award after Jenner came out publicly as transgender.
Quick aside: how funny is it, then, that Jenner is a Trump Republican who drives around LA wearing the signature Make America Great Again hat? What political colors was ESPN really showing there, again?
Not that ESPN deserves really any cover here. OK, to be fair, who is calling which ESPN3 game involving a lower-tier ACC team and an FCS opponent is usually nowhere near being headline-worthy.
Seriously, even if you're a diehard UVA fan, you weren't likely to think until sometime around 3 p.m. next Saturday afternoon about what you'd need to do to find your game on the ESPN3 app.
And for most of you, hearing the play-by-play guy say his name was Robert Lee would likely not even register. It's not like you're taking notes on the guys and gals ESPN uses to broadcast pretty much every college football game.
What ESPN was trying to avoid was what ended up happening despite its, ahem, best efforts.
"We collectively made the decision with Robert to switch games as the tragic events in Charlottesville were unfolding, simply because of the coincidence of his name," a company spokesperson offered as the first line of explanation as this story was breaking last night. "In that moment it felt right to all parties. It's a shame that this is even a topic of conversation and we regret that who calls play by play for a football game has become an issue."
The story, as Travis and many others noted, felt like something dreamed up by the folks at The Onion, and this quote only added to that tapestry.
"Simply because of the coincidence of his name"? Somebody got paid big bucks to come up with that line, which is a travesty just below that of what Lee is having to endure with this news hitting the interwebs.
A second PR flack put out a more detailed statement this morning.
Just received this email from an ESPN executive re the Robert Lee controversy. pic.twitter.com/OuBORlWO9f

— Yashar Ali (@yashar) August 23, 2017

Which, actually, yeah, good points. Second time is the charm, maybe.
A key point here is that Lee didn't lose a gig; he was just moved from one game, UVA-William & Mary, to another, Pitt-Youngstown State. And for me to suggest that it's not even arguably a better game isn't me being a liberal or me being an ESPNer (disclosure: like Lee, whom I have not met, I have done broadcasting work at the ESPN3 level the past two years).
I will be in the press box at Scott Stadium next weekend for the UVA-William & Mary game, and I am telling you right now that it will be anything but a classic football game. UVA is coming off a two-win season, and opened last season against an FCS opponent, Richmond, that opened a 30-7 lead in the fourth quarter in a 37-20 win.
Pitt, sure, isn't going to be a world-beater this year, but the Panthers are expected to be a minor bowl contender, and they were the only team to get a win over eventual national champion Clemson last year.
So Lee gets maybe (not maybe, definitely) a better game, and he still gets a paycheck.
It's worth thinking now about what would have happened if ESPN had left Lee on the UVA game.
Let's go to Travis here:
"Aside from some hysterical photoshops and Internet memes which would make everyone with a functional brain laugh — Robert E. Lee pulling out all the stops to stay in Charlottesville now! — what was the big fear here?"
"Big fear" is overstating it. The second ESPN statement referenced the social media reaction in response to the original Travis story as an indication that there was potential for something to blow up.
Thing about that is, would that have been the case, and it's not hard to imagine Travis and the other social injustice warriors on the right screenshotting Lee from the open with his nameplate and meme-ing the hell out of him, along the lines of "Drrrrr, can't believe liberal ESPN didn't notice that this guy's name is Robert Lee, drrrr."
Let's not pretend here that ESPN isn't OK either way. The SIJWs can say they will boycott, and Fox does offer college football, but if you want to watch the ACC, the SEC games not on CBS and some other conferences, you're stuck with ESPN.
The loser here, either way, is Robert Lee. He's been described as a "young" announcer, but he graduated from Syracuse in 1999, so this is his age 40 year. Not young for a guy who, like me (in my age 45 year), has been doing ESPNU and ESPN3 games for two years.
Speaking from experience here, he's not on any ESPN payroll; he gets at best a couple hundred dollars per game, maybe plus travel, maybe not.
Again speaking from experience, every Saturday he's in a booth, he's hoping somebody is listening who thinks he should be doing national games.
Which isn't likely to happen. I'm projecting here, but I suspect it's the case for Lee, as it likely is for me, that this is probably as good as it gets, doing games on ESPNU and ESPN3 that maybe 500 people actually watch, getting a couple hundred dollars on the weekend, being able to add "ESPN Broadcaster" to the signature of his emails, and otherwise having a helluva time being able to do college sports on ESPN.
Now even if he does get his big break, he will be the guy who got pulled off the UVA game because of his name. That's literally the first line of his obit, in a manner of speaking.
Clay Travis doesn't give two shits about Robert Lee. He was just collateral damage in his spitball war with ESPN.
I feel awful for Robert Lee that this is how we have come to know his name.
Richard Deitsch of Sports Illustrated suggested today that ESPN could make some good of this by re-assigning Lee to the UVA game, the idea that the audience for the game would be "massive," and that everybody would be rooting for him.
I'd like to see that happen, for Lee's sake, but I have to throw out this caveat. The audience would only be "massive" for as long as people hadn't yet come to the realization that they were watching UVA-William & Mary, which would come, oh, around the time of the first commercial break.
But for those five minutes, yeah.
Column by Chris Graham