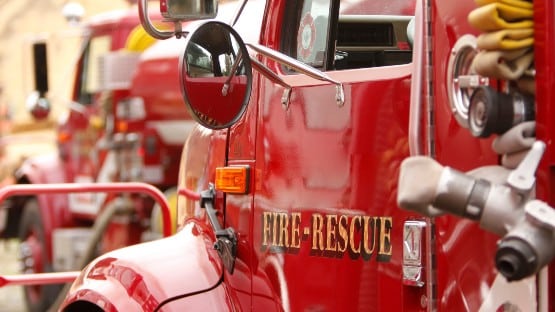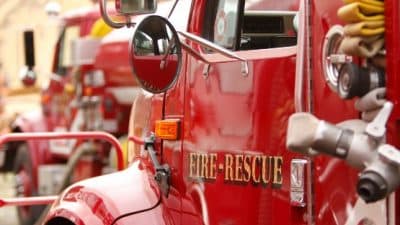 Chief Barry Lotts of Riverheads Volunteer Fire Department is among the recipients of the 2022 Governor's Fire Service Awards.
The awards were announced as part of the annual Virginia Fire Chiefs Association Expo and Symposium in Virginia Beach yesterday.
Lotts, who has 44 years of service with Augusta County, goes above and beyond to promote fire safety and grow fire protection for the community. He created a new Fire-Rescue organization: the Riverheads Volunteer Fire Department, which opened in 2011, and where Lotts has served as Fire Chief since. He has also served as president of Augusta County Emergency Services, and is a graduate of the Virginia Fire Officer Academy.
The Governor's Fire Service Awards, established in 2002, honor excellence in Virginia's fire service and are facilitated by the Virginia Department of Fire Programs in collaboration with the Virginia Fire Services Board.
"I am proud to honor these remarkable fire service professionals," Youngkin said. "We celebrate and thank these first responders and support staff for their extraordinary contributions to the Commonwealth."
Lotts and Matt Tobia of the City of Harrisonburg Fire Department were awarded Virginia Fire Chief of the Year awards. Tobia volunteers as a counselor at the Mid-Atlantic Burn Camp. A supporting letter from the Executive Director of the National Fallen Firefighters Foundation described Tobia as "an exceptional representative of what defines a true servant leader."
Virginia Firefighter of the Year awards go to Meaghan Gruber of Loudoun County Fire-Rescue and James Parker of the Town of Bedford Fire Department.
Excellence in Virginia Fire Services award goes to Ryan McGill of Fairfax County Fire and Rescue.
Excellence in Virginia Community Risk Reduction award goes to Virginia Beach Fire Department's Jessica Xenakis, a Life Safety Education Supervisor and the department's Youth Fire Prevention & Intervention Program Manager, who is also a certified instructor for Child Passenger Safety Technicians through Safe Kids Worldwide.
Excellence in Virginia Fire Service Training goes to Blue Ridge Fire & EMS Academy, which serves Franklin, Henry and Patrick counties.
Civilian Excellence in Virginia Fire Service Support goes to Virginia Beach Fire Department's Barbara Morrison.
Private Sector Excellence in Virginia Fire Service Support goes to Steve Weissman, Virginia State Director of the Firefighter Cancer Support Network.
Prince William County Department of Fire Rescue, Dumfries-Triangle Volunteer Fire Department and Occoquan Woodbridge Lorton Volunteer Fire Department are the recipients of the Outstanding Fire Department Response award. The three departments responded in January 2022 to a winter weather event which resulted in motorists being stranded on Interstate 95 for 18 hours. They provided food, water and medical attention until the interstate reopened, and cleared exit ramps from the highway to allow motorists to exit the interstate.
"In the finest tradition of the Fire Rescue and EMS service, they answered the call without hesitation."