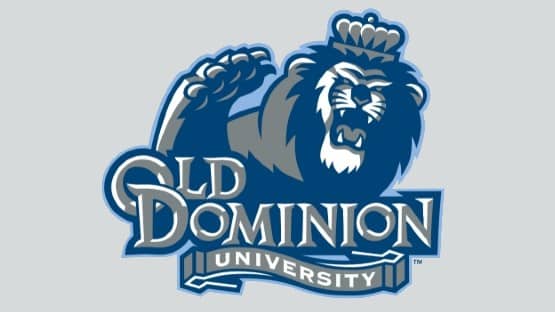 ODU opens the 2023 football season at Virginia Tech and hosts three games in September, including another game with an ACC opponent, Wake Forest.
The Monarchs also host Sun Belt Conference foe Appalachian State in October, and conference opponents Coastal Carolina and Georgia State in November, to highlight the 2023 schedule, as announced by the Sun Belt Conference on Friday.
"We are excited for our second season in the Sun Belt," ODU coach Ricky Rahne said. "It is great to see new opponents in S.B. Ballard Stadium and to be able to travel to new conference locations. Also, for the second year in a row, our program is excited to host an ACC program. This will yet again be a chance to show a larger audience all that ODU has to offer. Finally, this once again is a regionally relevant schedule as we travel to three in-state opponents. These games offer our players an opportunity to gain national exposure and still maintain terrific academic-athletic balance."
For the third consecutive season Old Dominion opens against an ACC opponent, as the Monarchs travel to Virginia Tech on Saturday, Sept. 2. ODU is 2-2 all-time against the Hokies after defeating Virginia Tech 20-17 in Norfolk this past season.
ODU returns to Norfolk for the home opener at Kornblau Field at S.B. Ballard Stadium to host Louisiana on Saturday, Sept. 9. It will be the first meeting against the Ragin' Cajuns and just the second time in program history ODU will be a conference game in the second week of the season.
The homestand continues on Saturday, Sept. 16 when the Monarchs host Wake Forest. It will be the 16th time in 14 seasons of football that ODU will play an ACC opponent and the second time the Monarchs play Wake Forest.
ODU opened the 2021 campaign at Wake Forest, a 42-10 setback.
Season tickets are on sale now starting at the same great price of $150. Click Here to get yours today.
Also, new this year, The Deck Hospitality package is no longer tied to a specific seating area. Fans can now purchase tickets anywhere in the stadium and add this package to their seats. For more information about The Deck, contact Justin Ross at 757-683-3360 OR [email protected].
2023 Football Schedule
| | | |
| --- | --- | --- |
| Date | Opponent | Time |
| Sept. 2 | at Virginia Tech | TBA |
| Sept. 9 | Louisiana | TBA |
| Sept. 16 | Wake Forest | TBA |
| Sept. 23 | Texas A&M-University Commerce | TBA |
| Sept. 30 | at Marshall | TBA |
| Oct. 7 | at Southern Miss | TBA |
| Oct. 21 | App State | TBA |
| Oct. 28 | at James Madison | TBA |
| Nov. 4 | Coastal Carolina | TBA |
| Nov. 11 | at Liberty | TBA |
| Nov. 18 | at Georgia Southern | TBA |
| Nov. 25 | Georgia State | TBA |