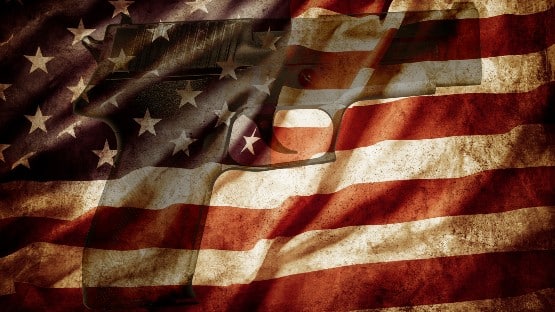 The U.S. House voted 219-213 on Thursday to pass legislation that would restart border wall construction, reinstate the remain in Mexico policy for asylum-seekers, and increase penalties for individuals who overstay their visas.
Republicans called H.R. 2 the Secure the Border Act. Democrats labeled it the Child Deportation Act.
The legislation passed with only Republican support. It almost certainly won't see the light of day in the Senate, and even if it did and then somehow passed, President Biden has promised a veto.
This wasn't real politics; it was playing to the base, and a particularly ugly example at that.
"Our immigration system is broken, and rather than work together on a bipartisan solution, extreme House Republicans have forced through a bill that does nothing to secure our border and would derail the economy while throwing families legally seeking asylum in jail," Tenth District Congresswoman Jennifer Wexton said. "I hope my colleagues across the aisle will come together and work towards reasonable solutions that provide smart, strong border security, expand pathways to citizenship, and support businesses across our country who are facing dire workforce needs. There is an urgent need to take action and no time or place for these extreme partisan games."
H.R. 2 would affect the legal status of about 4.4 million people who would otherwise be granted asylum and would make humanitarian parole, like what has been extended to Afghan allies and Ukrainian refugees, illegal.
It would also mandate the construction of at least 900 miles of border wall, in the face of Customs and Border Patrol reports that have shown new segments of border wall have been breached 3,272 times.
"H.R. 2 is an extreme, unworkable piece of legislation that would cripple our ports of entry, undermine America's asylum system, jeopardize the safety and well-being of unaccompanied children, and create chaos at the border," Fourth District Congresswoman Jennifer McClellan said. "H.R. 2 is not a serious attempt to fix our nation's immigration system; it is a draconian deportation bill that would reimplement some of the most ineffective immigration and border security policies of the previous administration. It doubles down on construction of a pointless border wall, which still is not being paid for by Mexico; expedites child deportation and the detention of unaccompanied minors; makes it more difficult for charities, churches, and local governments to offer humanitarian aid; and makes no effort to address the flow of illegal drugs through our ports of entry."
Sixth District Republican Ben Cline, of course, is enthusiastically on board with the political theater.
"Since his first day in office, President Biden has actively worked to weaken our southern border through radical open border policies that have resulted in the worst border crisis in history – turning every community, including Virginia's Sixth District, into border communities," Cline said. "From halting construction of the border wall to deciding to lift Title 42 removal authority, President Biden has willingly and knowingly failed to protect the southern border and uphold the rule of law. While Biden and Secretary Mayorkas desperately attempt to downplay this crisis and tell Americans to just deal with it, House Republicans passed the strongest border security package in the history of Congress that secures America's borders, and restores our nation's rule of law and sovereignty."