Sports
Report: WWE, with Vince McMahon back, hires JPMorgan to advise it on potential sale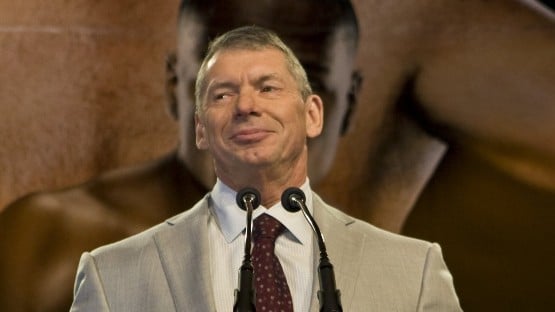 WWE is moving in the direction of a sale, with CNBC reporting Friday that the company has retained JPMorgan to help it navigate that process.
The CNBC report projects that if a deal were to be made, it would likely occur within the next three to six months.
This news comes on the heels of the return of former WWE chairman Vince McMahon to the company's board of directors, with the intent of once again being named the executive chairman.
McMahon had stepped down from that role in July after reports emerged that he had spent millions of dollars to keep sexual harassment claims against him from being made public.
But he still retains 81 percent of the voting shares of WWE stock, and he used that leverage to force his way back onto the board of directors, and bring along former WWE co-presidents Michelle Wilson and George Barrios, who he had fired in 2020 after a clash over the direction of the company.
Now the direction is sale, and with WWE's media rights coming back up next year, the interest from possible suitors is expected to be intense.
The most likely would seem to be Comcast, the corporate owner of NBCUniversal, which has had a long-time relationship with WWE through its USA Network, and is now also home to the WWE Network streaming service.
Disney, whose holdings include ESPN, would also be expected to be a bidder, and there may also be interest from Warner Bros. Discovery, which currently airs AEW programming on its TBS and TNT networks, and Amazon, which is throwing billions of dollars at pro sports programming.