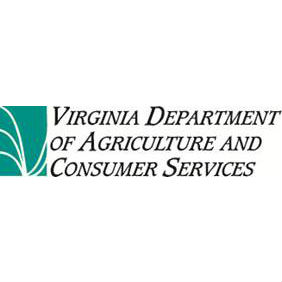 The Virginia Department of Agriculture and Consumer Services announced the results of the 2015 recycling program for plastic pesticide containers.
The program collected and granulated a total of 166,992 pounds of properly rinsed, empty plastic pesticide containers at 31 sites throughout the state, including 18 localities, ten licensed dealers and commercial applicators, and three private agricultural producers. Participating localities included the counties of Accomack, Brunswick, Culpeper, Dinwiddie, Frederick, Greensville, Isle of Wight, Madison, Mecklenburg, Northampton, Orange, Prince George, Southampton, Suffolk, Surry, Sussex and the cities of Chesapeake and Virginia Beach.
"This is more than a 30 percent increase from the 2014 recycling program," said Sandra J. Adams, VDACS Commissioner. "In its turn, 2014 saw a 40 percent increase from the previous year. To date the Plastic Pesticide Container Recycling Program has collected more than 1.6 million pounds of plastic in Virginia. The program is an environmentally responsible alternative for the disposal of pesticide containers that would otherwise end up in landfills."
The program is available at no cost to participants through a partnership with the Ag Container Recycling Council (ACRC). To participate, a locality or dealer willing to collect, inspect and store the properly rinsed containers until granulation should contact VDACS' Office Pesticide Services at 804.371.6561 for more information.
VDACS provides reimbursement assistance to each participating locality to help offset the cost of the program which is available statewide every year. Since 1992, the ACRC, which is comprised of pesticide manufacturers and distributors, has voluntarily funded the collection and recycling of pesticide containers through a nationwide network of contractors that provide the granulation of containers in states at no cost to the consumers or the state. Over that period, close to 140 million pounds of containers have been collected and recycled at no cost to pesticide users. In Virginia contractor services are provided by USAg Recycling.
For more information on the plastic pesticide container recycling program, including contact information for staff, pesticide users should go to VDACS' website at www.vdacs.virginia.gov/pesticide-container-recycling.shtml.