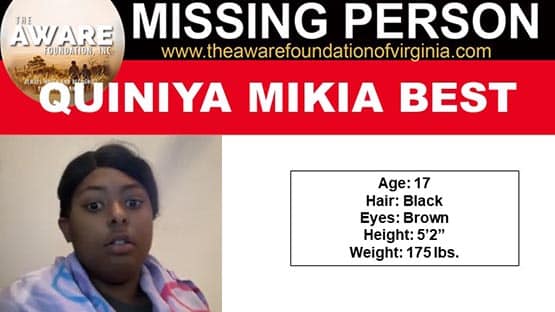 A 17-year-old juvenile from Charlottesville has been reported missing.
Quiniya Mikia Best hasn't been seen or heard from since Feb. 24.
Best has black hair and brown eyes and is 5' 2" tall and weighs 175 lbs.
She was last seen wearing a medical boot on her right foot, a red/black shoe on her left foot, blue jeans with ripped knees, and a gray or black sweater.
If you have any information regarding her whereabouts, contact Detective Christopher Wagner with the Charlottesville Police Department at (434) 970-3973 or Crime Stoppers at (434) 977-4000.