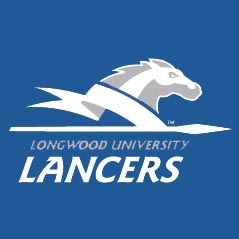 George Washington's starting five combined to score 66 points to lead the Colonials past Longwood, 91-66, Wednesday evening at the Charles E. Smith Center. The win gives the Colonials 18 wins in their past 19 home games.
John Kopriva scored 19 points to lead George Washington (3-1), and point guard Joe McDonald quarterbacked the charge with seven assists and eight points.
"I thought it was a hard-fought game and our kids came in with the right attitude and mindset," Longwood head coach Jayson Gee said. "They did a great job preparing for this tough competition against a very good basketball team. I was pleased with our effort, I was pleased with our attitude and I was certainly pleased with Lotanna Nwogbo."
The collective performance of George Washington's starters – of which four scored in double figures – was enough to overcome a career night from Longwood center Nwogbo, who broke out for the best game of his collegiate career. Gee said before the game he challenged Nwogbo to show if he was "for real," a test the second-year head coach issued despite watching Nwogbo score in double figures in five straight games to open the year. Nwogbo not only took the test, he aced it with career highs of 25 points, 13 rebounds and 10-of-11 shooting from the field.
"He's a special player, and what he did tonight against this level of competition really told me a lot," Gee said. "I told him before the game, we'll find out if you're for real. And I tell you, George Washington had no answer for him on either end of the floor."
Nwogbo hit eight straight field goals to start the game and exploded out of the paint four times for contested one-handed dunks. The performance marked Longwood's highest individual scoring output of the season and the most points in a game by any Lancer not named Tristan Carey since Michael Kessens scored 36 against VMI on March 7, 2013.
"I did take that as a challenge," said Nwogbo of Gee's pregame talk. "I believe in my ability and I know I can play basketball with the best of them, and that's just how I approached the game tonight."
Nwogbo played with the best of them and then some. George Washington entered the game as the Atlantic 10's best defensive team, holding opponents to a conference-low 50.7 points per game. No player had scored 20 points against George Washington, and only one player – No. 9 Virginia's Justin Anderson – had hit more than five field goals against the GW defense. That is, until Nwogbo went off to set career highs in points, field goals and field goal percentage.
"It's all about rhythm for the most part," Nwogbo said. "I've got a really good rhythm going right now, and my teammates have done a great job getting me the ball. I'm just going to keep giving this team my best."
Unfortunately for Longwood, Nwogbo's best was not enough to knock off an Atlantic 10 team picked to finish second in their conference. The Colonials bottled up the rest of Longwood's offense, holding point guard Quincy Taylor to 12 points on 3-of-12 shooting and three-point specialist Ryan Badowski to eight points on 2-of-6 shooting from three-point range.
The Colonials also held a sizable advantage at the free throw line, sinking 27-of-39 shots from the charity stripe while sending Longwood to the line just 19 times total. Kopriva sank 6-of-9 free throws en route to a team-high 19 points.
"We reduced our turnovers from 24 to 17, which is a big positive, and we have to continue to reduce that and make better decisions in clutch situations," Gee said. "This was a really good evaluation for us playing against a very, very good basketball team, and so will Saturday's game. We're going to huddle up after Saturday's game and really figure out what we need to do going forward."
Longwood faces Iowa Saturday in Iowa City for the conclusion of a six-game road stretch. The game tips off at 2:07 p.m. EST.
"We believe this is only the beginning," Nwogbo said. "We've only played six games, we're 2-4. We actually got better today, even though we lost. Believe it or not, we got better. As long as we can keep our intangibles up, we're going to keep getting better."