Across Virginia, the number of convicted drunk drivers – including first time offenders – duly ordered to install ignition interlock devices (IIDs) in their vehicles has increased exponentially since the Commonwealth enacted tougher drunk driving penalties a year and a half ago. It's an important object lesson about the severe consequences of driving under the influence on Super Bowl XLVII weekend, when area law enforcement agencies will be sacking drunk drivers on the roadway.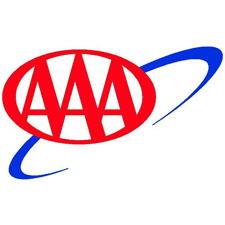 As of January 1, 2014, a total of 8,961 persons convicted of a Driving Under the Influence (DUI) charge are currently enrolled in the Commonwealth's mandatory ignition interlock program. That's according to the latest data from the Virginia Alcohol Safety Action Program (VASAP).  Overall, this comprises an 89.6 percent increase in the number of convicted driving while impaired (DWI) offenders, including first-time offenders, with installed ignition interlock devices since the groundbreaking law went into effect on July 1, 2012, VASAP's statistics reveal. On that date, 4,725 persons convicted of a DUI were legally enrolled in the Virginia Alcohol Safety Action Program and, as a result, they were required to install and blow into the blood-alcohol testing devices to start their vehicles.
Last January, 5,836 drunk driving offenders were ordered to only operate motor vehicles equipped with ignition interlock devices, notes the VASAP.  Year over year, the number of offenders, including  those racking up their first convictions, required to equip their vehicles with ignition interlocks skyrocketed 53.5 percent, to just shy of 9,000 participants. Two years ago AAA announced its support of ignition interlocks for all convicted DUI offenders, first time offenders included.
"Ignition interlocks effectively prevent impaired drivers from endangering themselves and others on the roads. That is a huge step forward in the fight to reduce and eventually eliminate drunk driving on the nation's roadways, as many convicted drunk drivers are known to drive illegally on restricted licenses," said Martha Mitchell Meade, AAA Mid-Atlantic's Manager of Public and Government Affairs. "In addition, it can be hard to enforce restricted license violations as there are so many exceptions which allow offenders to go to and from work, doctor's appointments, and a variety of other places."
"Put simply, alcohol ignition interlock devices form an effective front line defense against the drunk driving scourge on the state's roadways," said  Christopher B. Morris, Special Programs Coordinator with the Commission on Virginia Alcohol Safety Action Program (VASAP). "Legally, it's proof that in Virginia the consequences of driving under the influence are severe, costly, and humiliating. In terms of highway safety, our foremost goal is combating and reducing drunk driving among both first and repeat offenders across the state of Virginia."
In Virginia, the total numbers of persons with mandated ignition interlock devices in their vehicles reached its high water mark during October 2013. At that time, slightly over 9,000 convicted DUI offenders were conscripted into the expanded hard-hitting program. In layman's terms, the IID equipment locks the vehicle's ignition until the driver "passes a mandatory breath test."
Monetarily, it costs drivers convicted of  DUI charges "about $480 for a typical six-month installation," reckoned The Washington Post after Virginia lawmakers passed the tougher no-holds barred penalties in 2012.  Bellwether research on convicted drunk drivers conducted by the National Highway Traffic Safety Administration (NHTSA) reveals that "those with interlocks installed are 75 percent less likely to repeat the behavior, compared to those who do not."
When Virginia enacted its mandatory ignition interlock law for all offenses and for first-time DUI offenders, some critics decried it as being too tough. The consensus is changing. Today, a growing number of highway safety advocates hail Virginia's law as an outstanding national model. Just last month, NHTSA released a "Model Guideline for State Ignition Interlock Programs." The guidelines are designed to "help states develop and implement a breath alcohol ignition interlock program based on highly successful practices from the U.S. and around the world."
In some shape, form or fashion, all 50 states have enacted some sort of ignition interlock law, according to AAA and the National Conference of State Legislatures (NCSL). However, only Virginia and fourteen other states – Alaska, Arizona, Arkansas, Connecticut, Hawaii, Kansas, Louisiana, Nebraska, New Mexico, New York, Oregon, Tennessee, Utah, and Washington, have "mandatory ignition interlock provisions for all offenses," explains the NCSL. "Illinois and Colorado's laws are not mandatory for a first conviction, but there are strong incentives to install an interlock device on the first conviction."
Both nationally and regionally AAA is calling on all the other states to step up for highway safety and require ignition interlocks for all offenders. The groundswell is growing. Nearly eight in 10 Americans support requiring ignition interlocks for all convicted DUI offenders, even if it's their first conviction, according to the 2012 Traffic Safety Culture Index conducted by the AAA Foundation for Traffic Safety.
The law in Virginia lays it down in a matter-of-fact manner. "For first offense and subsequent offenses, the court shall require a DWI offender who has been granted either restricted driving privileges or full driving privileges on condition to operate only motor vehicles that are equipped with ignition interlock devices for any period of time not to exceed the period of license suspension and restriction, not less than 6 consecutive months without alcohol-related violations of the interlock requirements." What's more, under Virginia law, "tampering or attempting to circumvent an interlock is a Class 1 misdemeanor."
It is too tragically common. All told, 229 persons perished and 5,861 folks were injured in a total of 8,777 alcohol-related crashes in Virginia during 2012, according to theVirginia Department of Motor Vehicles (DMV). That year, there were 28,719 DUI convictions in Virginia, the dmv reports. Across the nation, deaths in crashes involving drunk drivers increased 4.6 percent, taking 10,322 lives that year, compared to the loss of 9,865 lives in 2011, according to NHTSA. "The majority of those crashes involved drivers with a blood alcohol concentration (BAC) of .15 or higher – nearly double the legal limit," explains NHTSA.