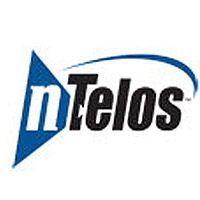 nTelos Holdings Corp. (the "Company" or "NTELOS"; NASDAQ: NTLS) announced today that its Board of Directors ("the Board") has accepted the resignation of James A. Hyde as Chief Executive Officer, President and member of the Board, effective today.
The Board also announced the immediate appointment of nTelos Director Rodney D. Dir as President and Chief Operating Officer. Michael A. Huber, Chairman of the Board, will oversee strategic relationships and external communications.
"On behalf of the Board of Directors, I would like to thank Jim for his service to nTelos and his significant accomplishments during his tenure," said Michael A. Huber. "Jim's guidance and leadership was integral to the successful spinoff of Lumos Networks in 2011 as well as the recent extension of our Strategic Network Alliance (SNA) with Sprint Corporation. We wish him well in his future endeavors."
Mr. Huber continued, "The Board and management remain committed to pursuing our goals of growing our retail business, maximizing the revenue potential of our wholesale relationships and increasing the strategic relevance of our assets. We are pleased that Rod has agreed to serve as our President and Chief Operating Officer. Rod is a seasoned telecommunications executive with decades of operational experience with a number of the leading wireless companies. He has the leadership experience to oversee the operations of the Company, as well as the industry and Company knowledge to execute against our strategic plan. During the transition period, we will complete a thorough search for a new CEO."
Mr. Dir commented, "I am excited to be taking on this new role at nTelos at a dynamic time in the industry. I look forward to working closely with the nTelos team to drive outstanding performance for our customers and shareholders."
Background on Rodney Dir
Rodney Dir, age 56, has been a director since October 2011. He served as President and Chief Executive Officer of Spectrum Bridge, Inc., a wireless spectrum management company, from May 2011 to March 2014. From 2007 to 2011, he served as the Chief Operating Officer of Firethorn Holdings, Inc., a privately held provider of mobile banking and mobile commerce services, which was acquired by Qualcomm Incorporated in November 2007. From 2005 to 2007, he served as the Chief Operating Officer of Cincinnati Bell, Inc., a publicly traded company and provider of telecommunication services. Between 1984 and 2005, Mr. Dir served in various positions having increasing levels of responsibility with various telecom companies, including T-Mobile, Powertel and GTE.
Background on Michael Huber
Michael Huber, age 45, has been a director since April 2005, and has been Chairman of the Board of Directors since December 2009. Since January 2004, Mr. Huber has served as a Managing Principal of Quadrangle Group LLC, a private investment firm, and since January 2010, Mr. Huber also has served as President of Quadrangle. Mr. Huber serves on the Boards of Directors of several companies, including GET AS, Lumos Networks Corp. and Tower Vision Mauritius Limited and as a managing member of Hargray Holdings LLC.