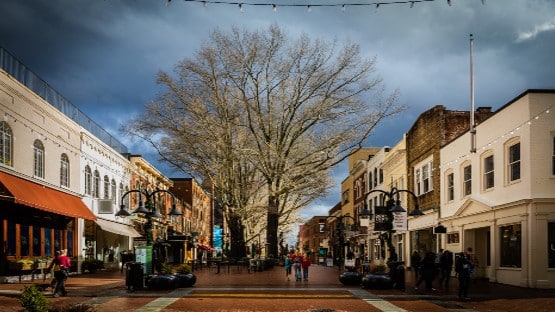 A Charlottesville grand jury has indicted a North Carolina man in an October 2022 shooting on the Downtown Mall that killed one person and injured two others.
Marcel Darell Washington, 33, was indicted on Tuesday on one count of second-degree murder and two counts of malicious wounding in the Oct. 23 murder of 31-year-old Davonn J. Wilson and the shooting that caused injuries to two female bystanders.
Washington is currently in custody at the Albemarle County Regional Jail.
According to police, Washington and Wilson were involved in an altercation inside a bar when shots rang out.
Wilson suffered multiple gunshot wounds and was later pronounced dead at the UVA Medical Center.