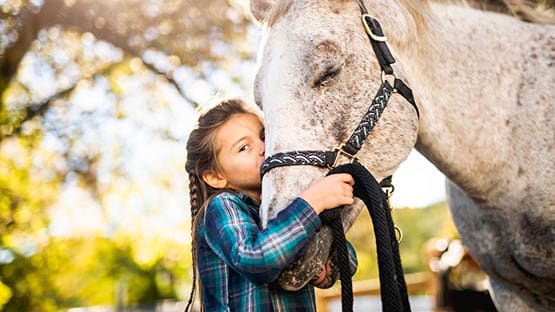 The United States has plenty of room to roam on horseback.
And the 8th best state for horse lovers is Virginia, where 1973 Triple Crown winner Secretariat was born. March 30, 2023 will mark 53 years since the horse, who was also known as Big Red, was born in Doswell, Va. at Meadow Stables, now known as Meadow Event Park where the Virginia State Fair is held every September.
National Horse Protection Day was March 1, and Lawn Love ranked 2023's Best States for Horse Lovers.
America's no. 1 state for horse lovers is California, followed by Texas, Florida, Kentucky and New York. Secretariat retired to Claiborne Farm in Kentucky in 1973 where he sired 663 foals and died in October 1989.
Lawn Love compared 50 states based on 27 metrics, including equestrian programs, horseback riding trails, horse shows and museums. Horses for sale, boarding facilities, veterinarians, trainers and affordability were also considered.
In Lawn Love's ranking, Virginia is third best in number of barn builders and number of horseback riding lessons and instructors. The Commonwealth ranks fifth in annual cost of equine care as a percentage of average household income.
This year, the Kentucky Derby will be raced Saturday, May 6, the Preakness Stakes on Saturday, May 20, and the Belmont Stakes on Saturday, June 10.