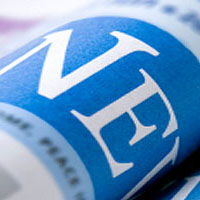 A painful, mosquito-borne viral illness has surfaced across the United States, carried by recent travelers to the Caribbean where the virus is raging.
Chikungunya, a viral infection transmitted to humans by infected mosquitoes, originated in southeast Africa and was first described in Tanzania in 1952. Subsequently, it has spread throughout sub-Saharan Africa and has become well established in the Indian subcontinent, Southeast Asia, and islands of the Indian and Pacific Ocean.
But it all changed in 2013, when health experts found that sustained transmission of the chikungunya virus had occurred in the Caribbean, meaning people on the islands were starting to become infected by local mosquitos.  Now the virus is widespread, with up to 17 different countries in the Caribbean reporting cases of the disease.
Typical symptoms of Chikungunya infection include the rapid onset of severe joint pains (especially in the hands and feet) and fever. In fact, the name "Chikungunya" derives from a word in the Kimakonde language of south east Africa, meaning "to become contorted" and describes the stooped appearance of sufferers with joint pain. Symptoms start four to eight days after the mosquito bite (range from two to 12 days). Infected persons can also have headache, muscle pain, rash and joint swelling. Generally, symptoms resolve after one week, although some people may experience long-term joint pain. Chikungunya is generally not fatal, but the painful symptoms have led people to say "It won't kill you, but it may make you wish you were dead!"
Health officials in North Carolina, Nebraska and Indiana this week reported the first confirmed chikungunya cases in those states, along with Tennessee, which has suspected cases.
Florida's 25 cases account for the majority reported in the United States, according to state health officials and the U.S. Centers for Disease Control and Prevention.
The cases in the continental United States have not been transmitted by local mosquitoes, which would raise the threat.
The Caribbean Public Health Agency said this week the number of confirmed and suspected cases had risen to 135,651, up from just over 100,000 on June 2. The virus has been detected in 20 countries and territories, with the largest outbreak of suspected cases in the Dominican Republic.
Health officials in the Dominican Republic said they detected more than 77,000 suspected cases since the virus reached the country five and half months ago, including 20,000 new suspected cases in the last week alone, according to the Public Health Ministry.
Chikungunya,  West Nile virus and other public health threats have become an issue in Virginia and across the United States in recent years.  Citizens are asking what they can do to protect themselves, even in their own backyards.
To help address these concerns, the Virginia Pest Management Association (VPMA), along with its national partner, the National Pest Management Association (NPMA) has developed a website at www.pestworld.com to provide consumers with information about management and control of mosquito populations.  In addition, www.vpmaonline.com has a referral service of VPMA member companies for consumers needing a professional pest management firm.
HOW CONSUMERS CAN HELP PREVENT THE SPREAD OF MOSQUITO BORNE ILLNESSES
·       Contact a local Pest Management Professional.  They can help homeowners reduce their exposure to mosquito bites by inspecting properties for breeding sites, treating to control mosquitoes in some cases or suggesting corrective actions, and educating homeowners and businesses about mosquitoes.
WHAT CONSUMERS CAN DO NOW
·       Eliminate or reduce mosquito-breeding areas by replacing all standing water at least once per week.  This includes birdbaths, ponds and unfiltered pools.
·       Remove unneeded vegetation or trash from around any standing water sources that cannot be changed, dumped or removed.
·       Introduce mosquito-eating fish such as gambusia, green sunfish, bluefish and minnows to standing water.
·       Seal and screen all windows, doors, and other openings.
·       Avoid going outdoors when and where mosquitoes are most active: during dusk or dawn.
·       Use insect repellent on exposed skin whenever or wherever mosquitoes are likely to bite.  The most effective repellents currently available contain the active ingredient DEET in concentrations up to about 35% (greater concentrations don't offer better protection).
·       Wear long-sleeved shirts and long-legged pants preferably treated with repellant as well.
# # #
VPMA is a professional organization of approximately 250 member companies employing over 3000 people throughout Virginia and generating over $280 million in annual revenues.  It is dedicated to promoting the interests and general welfare of the pest management industry and to supporting scientific, technical and business research in the areas of pest management.  For more information, please call our Executive Director, Andrea Coron, at 877/875-8722 or visit our website at www.vpmaonline.com