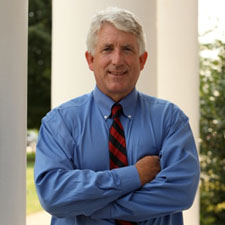 The Fourth Circuit Court of Appeals declined on Wednesday to issue a stay of its ruling affirming that Virginia's marriage ban is unconstitutional. Unless the Supreme Court issues its own stay, which it has done in nearly identical pending cases, Virginia's marriage ban will end on August 20.
Attorney General Mark R. Herring issued the following statement on the decision:
"Throughout this process, we have fought for the principle of equality, moving the case forward in a swift and orderly way. That is why I have asked the Supreme Court to review the case to quickly and definitively resolve the issue for the Commonwealth and all the states. Because the 4th Circuit's order does not take effect until at least August 20, clerks cannot yet issue marriage licenses to same-sex couples. It's also possible that the Supreme Court could issue its own stay, as it has done in similar cases, especially since the Prince William County Clerk is requesting a stay.
"No one anticipated we would be this close this quickly to the day when all Virginians have the right to marry the person they love. That will be a historic day for our Commonwealth and a joyous day for thousands of loving couples."
Attorney General Herring is the first state attorney general to argue successfully at the federal district and appeals levels that a state marriage ban should be struck down. Virginia had supported a previous request for a stay because of the uncertainty that families could face if marriages proceed in Virginia and neighboring states and the Supreme Court ultimately rules against marriage equality. Difficult questions would be raised for families, employers, and institutions about dissolving marriages or adoptions, and resolving questions about taxation, workplace benefits, and inheritance.