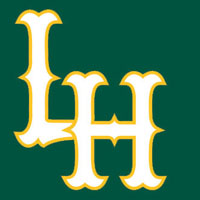 Joe Odom's career-high fourth hit proved to be the difference in a 2-1 victory for the Lynchburg Hillcats against the Salem Red Sox Wednesday night, as Odom hit a solo home run over the left field fence in the 14th inning at LewisGale Field.
Odom also provided the game-tying run in the ninth as part of his career day at the plate. Trailing 1-0 since the second inning, Odom sparked the Hillcats (56-59) offense in the final frame of regulation with a leadoff single. He advanced to second on a Daniel Carroll sacrifice bunt and came home on a double down the left field line by David Nick. The right-handed catcher tied his career high with two runs scored and hit the sixth home run of his career to break a 1-1 tie in the 14th.
In a 14-inning pitchers' duel, the Hillcats staff rose to the challenge. Brady Feigl (1-1) took the ball in the 11th and tied his career high with three scoreless innings to earn the victory. Benino Pruneda shut down the Red Sox (52-60) in the 14th for his second save of the season. Blair Walters tossed the first seven innings for Lynchburg and only allowed one run on seven hits while striking out five. Mauricio Cabrera had a scoreless eighth inning, while Alex Wilson did not allow a run in two frames.
Matt Gedman (0-1) suffered the loss in his first professional pitching appearance. After starting as the first baseman, Gedman took the mound in the 13th. He retired the first four batters he faced, including two strikeouts, before the home run to Odom. Nate Reed blew a save opportunity in the ninth but remained in the game for four innings and only allowed the one run.
Lynchburg had its opportunities in regulation, as the team loaded the bases on two different occasions and stranded the tying run in scoring position four times prior to the ninth inning. The Hillcats went 1-for-12 with runners in scoring position, grounded into two double plays, and left 11 men on base.
Salem's lone run came in the second inning when Gedman doubled over the head of Jose Martinez in left field and scored on a base hit by Kevin Heller.
In addition to Odom, David Nick and Blake Brown each had multi-hit efforts. Both players went 2-for-6 with a double.
Lynchburg plays Salem for the final time in 2014 at 7:05pm Thursday. Wes Parsons (4-5, 4.60) will start against Jacob Dahlstrand (1-0, 1.35). The Hillcats On-Deck Show presented by Amtrak Virginia begins at 6:40pm on 97.9 The Planet.