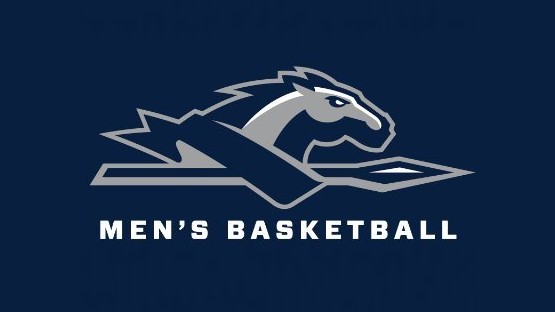 Michael Christmas put up a career-best 22 points and 12 rebounds to muscle Longwood to a 73-66 win over North Carolina Central on Saturday.
The Lancers (3-1) never trailed, but N.C. Central (2-3) hung around, cutting a 12-point Longwood halftime lead to five, 51-46, halfway through the half on a Po'Boigh King pull-up jumper.
Walyn Napper took over for the next five minutes, powering home 11 straight Longwood points to help keep an Eagles side that seemingly couldn't miss at bay.
After N.C. Central cut it to 60-58, Napper hit two free throws for a four-point lead. That started a 7-0 mini-run that Christmas capped with five points for a 67-58 lead with 2:25 to play.
The Lancers maintained a two-possession lead for the final two minutes to preserve the win.
"I'm proud of the guys for coming out and finding a way to win," said Longwood Head Coach Griff Aldrich. "I thought that was really good. They showed some resilience to get a win. That's on the positive side. I thought we had some great contributions from guys off the bench. I thought Johan Nziemi was really good when we needed him. Saxby Sunderland gave us some great minutes in the first half. Michael Christmas, obviously, had a great game. Walyn Napper shot the ball extremely well from the free throw line, which was good to see."
Longwood hosts the Brock Challenge on Thanksgiving Weekend as the Lancers welcome Delaware State, Lamar and Bethune-Cookman to Farmville. The four teams play each other in a round-robin style for six games over three days.
Longwood hosts Delaware State on Friday, Nov. 24 at 3 p.m., Lamar on Saturday, Nov. 25 at 3 p.m., and Bethune-Cookman on Sunday, Nov. 26 at 3:30 p.m.
For the full schedule, visit here. All six games will air on ESPN+, with all Longwood games also on the radio on WVHL 92.9 Kickin' Country.
Tickets are available now, and fans are encouraged to bring a friend (or two!). They can use the code 'buytwo' to buy two tickets and get two free for any single day.
Tickets are available at www.longwoodlancers.com/tickets.