Sports
Live Coverage: #12 Virginia hosts North Carolina in late-night ACC hoops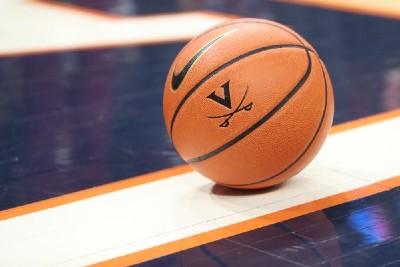 We're going to be the lead-in to the 11 p.m. news here tonight at JPJ, with #12 Virginia (11-3, 3-2 ACC) hosting unranked North Carolina (11-5, 3-2 ACC) at 9 p.m. ET-ish.
I'm at courtside, sorta, kinda – actually halfway up Section 107, where the other media guys and gals sit, because the folks at UVA are smart, and monetize the seats they used to give us for free.
Anyway, I'm here, and I'll be posting throughout with score and situation updates, analysis and other stuff.
Pregame
North Carolina utterly owned Virginia last season, winning by 16 in Chapel Hill, in a game that wasn't that close, and then dominating in a 20-point win in the ACC Tournament.
One of the features of the Tony Bennett Packline is that it's supposed to take out a big post guy like Armando Bacot with the post-to-post doubles.
But you have to box him out, which wasn't done much, if at all, in the game in Chapel Hill.
Bacot had 22 rebounds, nine on the offensive glass, on his way to a 29-point afternoon.
On the other side, Virginia's bigs, Kadin Shedrick and Francisco Caffaro, had two points and two rebounds between them in 36 total minutes.
That one also had Brady Manek (19 points, 5-of-9 3FG) and Caleb Love (16 points, 4-of-9 3FG) making a lot of tough shots on the perimeter.
The game in Brooklyn saw Carolina shut down everything Virginia tried to do on the offensive end. It was 33-13 UNC at the break, and the 'Hoos were never in it thereafter, if they ever were pretty much from the opening tip.
These are the two teams meeting up Tuesday night in Charlottesville.
Oddly, for college hoops in 2023, the rosters are largely the same, just a year older.
The challenge for Tony Bennett is going to be getting his guys to box out Bacot, close out on the perimeter, and run good offense.
Easier said than done.
Getting to know North Carolina
Bacot, yet again, is putting up ACC Player of the Year numbers – 18.8 points per game, 11.2 rebounds per game, 56.7 percent shooting.
The backcourt of Love (16.9 ppg, 3.3 assists/g, 39.9% FG, 29.0% 3FG) and RJ Davis (16.4 ppg, 3.4 assists/g, 43.6% FG, 34.6% 3FG) is productive, but they also use the ball a ton – Love averages 15.2 shot attempts per game, Davis 12.6.
Pete Nance, the grad transfer from Northwestern, this season's Manek, is also scoring in double-digits (10.9 ppg, 6.1 rebounds/g, 50.0% FG, 34.0% 3FG).
The fifth starter, Leaky Black, doesn't put much in the counting numbers (7.3 pgg, 6.1 rebounds/g, 45.6% FG, 37.1% 3FG), but the rangy 6'9" senior is a Swiss army knife on defense, able to guard 1-5.
Nance missed the UNC win over Notre Dame on Saturday with a sore back. Freshman Seth Trimble (3.0 ppg, 14.0 minutes/g) started in his place, and had a quiet day – three points (1-of-2 FG, 1-of-4 FT), three rebounds, four assists and two turnovers in 23 minutes.
Junior Puff Johnson (3.8 ppg, 14.7 minutes/g) also got more minutes in Nance's absence on Saturday, and had a season-high 11 points (4-of-5 FG) and six rebounds in 22 minutes.
Projections
ESPN BPI: Virginia +5.4, 71% win probability
Bart Torvik: Virginia 69-64, 71% win probability
KenPom: Virginia 70-66, 67% win probability
EvanMiya: Virginia 70-66, 65.8% win probability
Bacot leaves the game, status uncertain
Virginia leads 5-3 at the first media timeout, 14:31 mark, but the big news was the injury to Armando Bacot, who was hurt on an offensive rebound 1:17 into the game.
It looked like he stepped on the foot of Kadin Shedrick as he came down with the board.
Bacot was in visible pain as he hopped off the floor and went straight back to the training room.
I've done that numerous times. It can be quite painful.
In terms of the game, both teams are off to slow starts offensively. Virginia, on the defensive end, already has three blocked shots and two steals.
Good D on both ends
It's 10-7 Virginia at the second media TO, 10:51 mark.
Virginia is 4-of-12 from the floor; UNC is 3-of-12.
Early on, Carolina has a 44.4 percent offensive rebound rate (4-of-9). That's gotta be fixed.
Virginia just not running good offense right now
UVA is 5-of-15 from the field. Two of the buckets are fast-break layups by Beekman. The third was a leaner in the lane from Beekman.
The only two that were from good offense were Gardner's short jumper and McKneely's three.
Carolina looks like the Monsters of the Midway
Tony started this one running the screen action up the middle, but scrapped that because it wasn't working.
The mover-blocker isn't working.
Just not getting good shots.
Whereas North Carolina, which started 1-of-9 from the floor, has made nine of its last 15, and a couple of the misses were good offense that just missed.
It's 24-15 North Carolina at the 3:52 mark. Virginia has five points in the last 9:07.
This is hard to watch.
Virginia D gets 'Hoos back into it
That's about as bad an offensive half of basketball as I've seen this Virginia team play, and it's 29-27 UNC at the break.
Hubert Davis used his use-it-or-lose-it with 25 seconds left, up four.
Virginia forced a bad pass on the inbounds. Reece Beekman got the steal, then found Kihei Clark for a layup.
Another defensive effort, Clark earning a charge on RJ Davis, got the ball back for a last shot.
Bigger than that: it was Davis' third foul.
First half analysis
Carolina is up despite losing Armando Bacot a minute in because freshman Jalen Washington, who is averaging 3.5 minutes a game, has 12 points on 5-of-7 shooting in 11 minutes, and Justin McKoy (yes, that Justin McKoy) has six rebounds in 10 minutes.
Those two guys have equaled what Bacot would be expected to give.
Virginia has run ragged offense. Just nine made shots, not many good looks.
Carolina, meanwhile, has had excellent ball movement against the traps, and is consistently getting good looks.
Carolina is stifling on D
Virginia has a driving layup by Clark and a bank is open fadeaway from BVP. Carolina, otherwise, just owns this team with its D, as was the case last year.
Basically the same rosters as last year. No reason for that not to be the case.
And just like that, good offense
Virginia has made five of its last six. The nuance: Tony is clearing the lane and allowing for dribble-drives and backdoor cuts.
Did run one play for Armaan Franklin in a post-up that he converted.
A BVP three (Carolina overplaying the backdoor cut) has Virginia up 42-40, 11:59 left.
Timeout: North Carolina
This is now a 14-2 Virginia run over a 5:09 stretch.
The dribble-drives are getting open looks on the perimeter, and the shots are going down.
Under four now
Virginia has been going four-guard since the 15:12 mark. Since that move by TB, Virginia is 9-of-17 from the floor, and has outscored UNC 27-15.
Virginia closes out a most unexpected win
The way this one played for the first 25 minutes, didn't see it coming.
But when TB went four-guard, he checkmated Hubert Davis.
Virginia outscored UNC 34-21 in the final 15:12 to post the 65-58 win.
Recap and analysis coming.