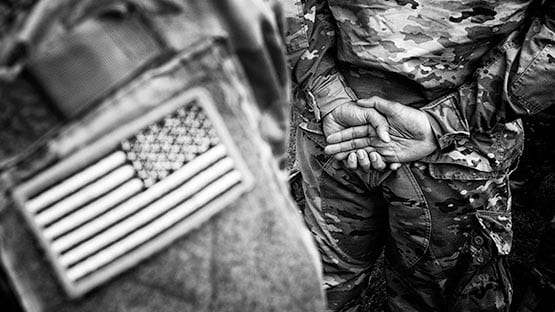 The Gulf and Iraq wars are still, oddly, ongoing, because Congress hasn't voted to formally end them.
Legislation introduced this week that is co-sponsored by Virginia Rep. Abigail Spanberger (D-07) and Sen. Tim Kaine would take care of that oversight dating back more than 30 years.
The 1991 and 2002 Authorizations for Use of Military Force could be used by, let's say, an unscrupulous president, to engage the U.S. into military action in the region without updated approval from Congress.
"Voting on decisions of war and peace is a fundamental and constitutional responsibility for Members of Congress. We must be accountable to the American people and cannot abdicate this responsibility to open-ended AUMFs that give too much power to a president and don't require Congress to take consequential votes," Spanberger said. "I'm proud to be a part of this serious, bipartisan effort — and I'd like to thank my fellow Virginian, Sen. Kaine, for leading the charge to do what is right for the people we serve and the men and women who keep us safe."
"Congress is responsible for both declaring wars and ending them because decisions as important as whether or not to send our troops into harm's way warrant careful deliberation and consensus," said Kaine. "The 1991 and 2002 AUMFs are no longer necessary, serve no operational purpose, and run the risk of potential misuse. Congress owes it to our servicemembers, veterans, and families to pass our bill repealing these outdated AUMFs and formally ending the Gulf and Iraq wars."