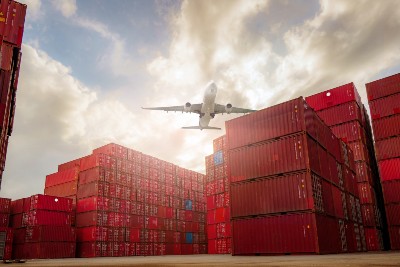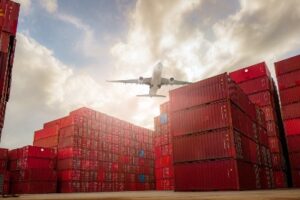 Supply chain challenges contributed to significant delays in shipping defense materials to Taiwan, and U.S. Rep. Abigail Spanberger cosponsored the Arms Exports Delivery Solutions Act to reaffirm United States commitment to allies in the region.
The bill would also increase transparency when it comes to ongoing efforts to uphold American security agreements and identify solutions to fix delivery delays, according to a press release.
Spanberger, a member of the U.S. House Foreign Affairs Committee, is the first Democrat in the U.S. House to back the bill which would ensure that U.S. defense equipment sold to Taiwan and other Indo-Pacific allies is properly tracked and efficiently delivered.
"As a former CIA case officer, I know that the Chinese Communist Party (CCP) is not backing down in its influence campaigns, espionage operations and military construction projects in the Indo Pacific," Spanberger said in the press release. "In the face of this aggression, the United States needs to make sure defensive weapons systems are being delivered to our allies in the region — including Taiwan. But without a full accounting of these articles and the contributing factors to their shipment delays, we are not doing all we can to protect our security partners and deter the CCP."
The bill would enable Congress to better understand delivery delays, acquire full knowledge of defense material transfers that are delayed, and take steps to speed up the delivery process. U.S. Representatives Young Kim of California and Michael McCaul of Texas lead support of the legislation with Spanberger.
"I'm proud to be the first Democrat to cosponsor this bill, because defending the people of Taiwan should not be a partisan issue. The United States of America's long-term national security depends on the readiness and engagement of our partners around the world — and this legislation would help improve our responsiveness to the threats at hand," Spanberger said.
The Arms Exports Delivery Solutions Act requires the U.S. Secretary of Defense and U.S. Secretary of State provide a report including the following: a list of approved transfer of defense articles to Taiwan, Japan, South Korea, Australia and New Zealand; estimated start and end dates for delivery of approved and incomplete transfer items; changes in delivery dates with explanations for delays, options for expediting deliveries, and authorities and powers Congress can use to expedite deliveries; a description of ongoing interagency efforts to support operational capability of delivered systems; and, a separate description of actions the state department is taking to expedite deliveries to Taiwan.