Sports
Kevin Harvick, Jamie McMurray talk NASCAR Toyota Owners 400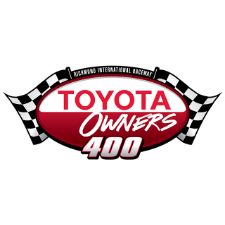 Kevin Harvick and Jamie McMurray talk with reporters after the NASCAR Toyota Owners 400 at Richmond International Raceway on Sunday. Harvick was second and McMurray was fourth in the final standings.
AMANDA ELLIS:  We've now been joined by our second‑place finisher, driver of the No. 4 Jimmy John's Budweiser Chevrolet, Kevin Harvick.  Kevin, another great performance by your team to come home in second place and then also a one‑two finish for SHR.  Talk a little bit about your run today but also the momentum from a one‑two finish brings to the organization.
KEVIN HARVICK:  Yeah, just really happy for everybody from Stewart‑Haas Racing, especially Kurt and Tony Gibson and all those guys on the 41 car, and in turn a little bit frustrated just for the fact that I felt like we had a car that was capable of winning the race and just so far behind with one set of tires there, went all the way to the middle of the pack, and luckily had a good enough car to get it back to where it needed to be.  Really happy with the way things went, and just ran out of time at the end.

Q.  Just wondering, I mean, this sport is hard enough, but to see Kurt miss the first three races and then be in a position to be running almost as well as your team has and get a win, were you surprised that he and Tony were able to pick up kind of right where they left off this season?
KEVIN HARVICK:  Well, the last three races of the last season, they ran well and were able to build everything that they needed to to go into the off‑season and understand what they needed to work on and built good race cars and have been competitive every week.

Q.  You've talked in the past about hoping to keep some of these drivers out of the Chase that are going to be your competition.  Obviously it's your teammate that you'd I assume hope he makes it, but he's your biggest threat this year it seems like and now he's officially in it.  Does that have any impact on you?
KEVIN HARVICK:  None, because we're happy that he's in.  The biggest impact is that it's good for the organization.  You just expect to race against that car, and that's what you do every week.
AMANDA ELLIS:  We've also been joined by our fourth‑place finisher this afternoon, Jamie McMurray, driver of the No.1 Energizer Chevrolet.  A solid performance for your team today.  Talk about your run.
JAMIE McMURRAY:  Well, we just had a really good car after 40 or 50 laps.  I struggled a little bit at the beginning, tight and loose, just not a lot of grip and other guys' cars just seemed to fall off a little bit more than ours.  Really for us to have a shot at winning, we had to have a long green‑flag run at the end.  The tires seemed to be a little bit inconsistent that we had this weekend.  We had a set kind of in the middle of the race that seemed to be a long ways off, and then the set I got at the end seemed a little bit off.  Overall, I mean, just didn't have a car that would take off and run for the first 25 or 30 laps.  It had to go green for a while.

Q.  Kevin, could you talk about your relationship with Kurt Busch?  You guys used to seriously not like each other and you seem to have a huge amount of respect for each other as teammates.
KEVIN HARVICK:  Yeah, we've had a great relationship for really going on three years now, working side by side and trying to make our cars go fast.  Whatever the past is the past, and right now we have a good working relationship, and that's what's productive to move our teams forward.  So that's a good thing.

Q.  Kevin, can you just clarify for me, was it the track bar that was having trouble or the adjustment from the inside of the cockpit of the race car?
KEVIN HARVICK:  Regardless of what it was, it was broke, so I couldn't use it.  I don't know which one was broke, but yeah, it was broke.

Q.  Kevin, three of the last four races have been completely dominated by one car.  What are your thoughts on that?  What do you think is going on with that?
KEVIN HARVICK:  I wish it was ours.  You know, I don't have that answer.

Q.  Do you think it's a problem?
KEVIN HARVICK:  I just drive.

Q.  Kevin, just thoughts on seven top twos out of the first nine races.  I believe just touch on that, how great you guys have been, and of course your expectations going forward.
KEVIN HARVICK:  Well, just really fortunate to have a team that consists of a bunch of guys that do their jobs week in and week out.  I think we're a better team than we were last year, just for the fact that those guys are just such a tight knit group of people.  I tell people all the time it's very special to be a part of a team that knows what to do with each other without even having to say anything, and you see the teamwork and the camaraderie between the group of guys and everybody enjoys working together and being around each other, and that's really what makes it go around, and Rodney and myself and the engineers, Mike and Billy, we have a good understanding of‑‑ they understand what I'm talking about and what they need to do, and the magnitude of the changes that we need to make, and they have a good system.  Rodney is an animal when it comes to the details, and he can drive it, he can build it, he can engineer it, and that is what a good crew chief really can do nowadays.
He's got the‑‑ he's got one of the guys that's going to be in that caliber and already is before too long.  That's the new wave of crew chiefs, and they just get in there and work and understand everything that's going on with that race car.
AMANDA ELLIS:  Kevin, we appreciate your time today.  We'll continue with questions for Jamie.

Q.  Jamie, how good was your setup from a rainy day when you really didn't get to use it and the track got all washed out?  Was the setup still good for you?  Or was it a lot of work to get to where you got to today?
JAMIE McMURRAY:  We didn't change a tremendous amount.  We actually practiced in the exact same weather as this, so it was the first time that practice kind of made sense.  Typically you practice in the day here and then we race at night, and it's somewhat of a crap shoot, a guess what you're going to need when the sun goes down.
I thought in practice we had a top‑5 car.  It actually seemed like in practice it took off faster than most and then fell off, so today made some adjustments to the setup before the race today, and it was kind of the opposite.  Just couldn't take off on new tires.  But it was just extremely good on old tires, so the fact that we had a couple of those really long green‑flag runs helped me.

Q.  Jamie, three top‑four finishes in the last four races here at Richmond.  What is it about this track that makes you guys so good here, and what can you take from this track potentially and translate it to success on other venues?
JAMIE McMURRAY:  You know, this‑‑ I don't really view this as a good track for me.  It's interesting to hear that.  We just have had good cars.  Our short‑track program this year, we ran really well at Phoenix, ran well at Bristol, we blew a tire with just 20 laps to go, ran in the top 5, and then ran really well today.  So our whole program is really good and it just seems our short‑track program is a little bit better than our mile‑and‑a‑half right now.

Q.  Just wanted to get your comment on Kurt's performance tonight, once he took the lead, led 291 laps and seemed to have a dominant car out there.  I wanted to hear your thoughts from a guy who finished close behind.
JAMIE McMURRAY:  Well, Kurt had what you needed to win today.  I could run him down by the end of the green‑flag runs, but he just‑‑ he had such a quick car on restarts, and I got three shots at him on the outside.  They kept throwing the caution and I tried something a little different each time to see if I could get him to spin his tires or make a mistake, and he just didn't make any mistakes.  He did an awesome job today.  I tried pinching him off into Turn 1 to see if I could get him loose.  I tried everything.  He just had a really good car, especially on the short run.  Looking back now even if I could have got in front of Kurt I think his car was so much better than mine on the short run that I don't know if I could have held him up.

Q.  You guys, particularly you, seemed to be inching ever so closer to victory lane.  How close do you feel?  Do you feel like you could win any week right now, or how close do you feel?
JAMIE McMURRAY:  You know, last year I thought was probably my best year in Cup racing, even though we didn't have the wins that we did in 2010.  I thought consistently we were the best.  When we had this crew chief change, I was a little bit nervous about what was going to happen.
But Matt has done an exceptional job.  Honestly our cars are probably better, are better this year than what they were last year, and he's done a really nice job of calling the races and giving me a really fun car to drive that's fast.
You know, honestly, I look at every week like we'll have a chance to win.  The 4 and the 41 are extremely quick, but I think we proved today that we have a team and a car capable of, put in the right position, to compete with those guys.  I'm really happy with my team.  The 42 ran well last week at Bristol.  Our whole group is really strong right now.  We just have to ‑‑ and we're doing it this year, we're getting the results of kind of where we've ran.  That was one of my goals in the offseason was to finish better than I ran in the race.  That's hard to do.  When I look at Kevin and Jimmie Johnson and a lot of those guys, they tend to do that.  They tend to finish just a little bit better than where they ran in the race.
I didn't do that last year, so we've done a really good job of being able to do that this year.

Q.  When you passed for the lead, did you think you'd done it too soon, or did you think it was temporary, because his car was so much better?
JAMIE McMURRAY:  No, I didn't think I did it too soon.  I was actually‑‑ we were quite a bit quicker than those guys were on old tires and was actually just trying to pull as big of a gap as I could so that you could still come out in the lead, because I knew we were going to pit in the next 10 or 15 laps.  I thought if I could get a two or three‑second lead, I'll come out ahead of him from the pit stop.
I don't know what happened on our pit stop when we did a green‑flag stop.  He ended up actually coming out in front of us and actually he came out in front of the 2, as well, which kept him on the lead lap and we were a lap down.
No, I mean, when I look back at our race today, you go home and lay down tonight and you think about everything, I really‑‑ there's nothing that I could have done any better.  I just didn't have a car that was quick on the short run.  I had one that would go at the end.  When I look back at those restarts, if I could have gotten ahead of him, I still don't know I could have held him up.  I thought as a team, driver, crew chief, we did a really good job today.

Q.  Jamie, you said you had one set of tires that were inconsistent.  Kevin said the same thing.  Are you a fan of the multizone tires Goodyear has brought to Richmond?
JAMIE McMURRAY:  I mean, I think it's‑‑ listen, when you ask about tires, when you ask all 43 guys, I think you'll see some guys that like the tire we had last spring, some guys that like the tire we had last fall, some guys are going to like this.  I was a big fan of what we had last fall because it laid a lot of rubber down and you could see guys running as high as they could run and as low as they could run, and to me that is really good racing when you have a lot of options.  Today the bottom was definitely the place to be.  You could somewhat make the middle work.  But the biggest frustration with tires is you just adjust on your car and you hope that when you put the next set on that they're the same, and they're not always, and so then you don't know is your adjustment off?  Did the track change or are the tires a little bit off?  There's just a lot of unknowns there.
I feel confident that we got at least one bad set, though, because I restarted last and drove up to like 12th, and super quick, car felt great, and we didn't change anything and put another set of tires on and I was struggling to maintain where I was.  That's the easiest thing to blame it on, and it kind of is what it is.