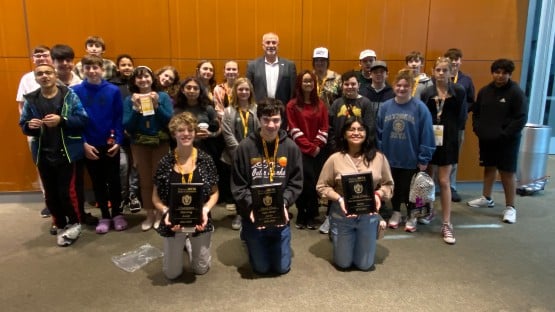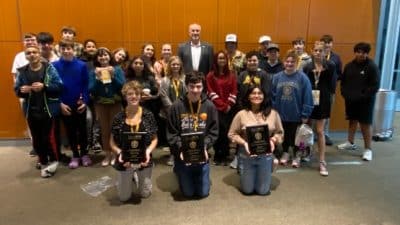 Kate Collins Middle School Jr. Beta Club members brought awards home to Waynesboro after they attended the Virginia Jr. Beta Convention in Hampton, Virginia.
Twenty-six Jr. Beta Club members competed at the state convention, including 16 8th graders and 10 7th graders. The Beta Club promotes academic achievement, character, service and leadership among students. This year's convention was the first held in-person in more than three years, and activities range from academic contests to talent competitions.
Winners will compete in June in Kentucky at the National Jr. Beta Convention.
First Place: Elizabeth Caister – Visual Arts Painting
Third Place: Allison Vazquez and Greenlee Roberson – Two-Dimensional Design Third Place: Jasper McNicholas, Nilkanth Patel, Mariana Vazquez and Bennett Craft – Quiz Bowl
"All of our students performed well and our seventh-grade students are eager to return next school year with what they have learned this year, while our eighth graders are eager to do the same at the high school when they become Beta members. Many thanks to the supportive parents and our great bus driver, John Martin, who made this trip possible for our students." David Lingenfelter, KCMS Jr. Beta Club Sponsor, said.