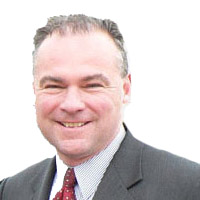 U.S. Senators Tim Kaine and Heidi Heitkamp  reintroduced legislation this week to support children in foster homes and the families that care for them by encouraging more Americans to offer safe loving homes for foster children.
Longtime advocates for a better, brighter future for children facing undue hardship, Kaine and Heitkamp's Foster Care Tax Credit Act would seek to help the many families who care for children for six months or less, who unlike longer term foster families, are not eligible for tax credit assistance, known as the Child Tax Credit, to cover the actual cost of caring for foster children. Kaine and Heitkamp's bill would make sure the families who care for children for shorter time periods are eligible for a tax credit of up to $1,000 each year. The bill would also direct the federal government to do a better job reaching out and educating current foster families about the financial benefits already available to them.
"All children deserve a safe and nurturing home, but foster children often have unique needs that make it more expensive for their families to provide them with the care they need," said Kaine. "I'm proud to reintroduce the Foster Care Tax Credit Act because it offers these families relief from burdensome costs of care and helps those who have chosen to provide a loving household for children who need it most. I firmly believe that this legislation will make a positive impact on the lives of vulnerable children and the families who love them."
Kaine, a member of the Senate Foster Youth Caucus, and his wife Anne have been longtime advocates for foster children. During his term as Governor, they successfully strengthened permanent family connections for older children in foster care through the "For Keeps" initiative and increased funding to recruit more foster and adoptive parents. In the 113th Congress, Kaine introduced the Sibling Connections Act to keep brothers and sisters together in the foster care system.
Because of the emotional and physical trauma many foster children have faced, care can be expensive for parents, and much of it comes out of their own pocket. According to the Congressional Research Service, between 35 and 60 percent of children entering foster care have at least one chronic or acute physical health condition that needs treatment. Additionally, a national study found that 54 percent of children adopted from foster care had special health care needs.
"Too many children come into foster care in North Dakota and across the country with deep scars from past emotional or physical trauma, and fortunately they can find refuge in the homes of our foster families," said Heitkamp. "It takes an immense amount of dedication and nurturing for foster parents to provide that safe space for these children. We need to be cognizant of the monetary costs many foster families incur when they care for children, even for just a short period of time, and our legislation would make sure those costs don't prevent families from taking in children who need homes. It's on all of us to make sure foster children have a safe place to call home – particularly our Native American kids who are in foster care at disproportionately higher rates. One way to do that is by putting policies in place that not only make sure all foster parents can access the tools they need to care for our children, but encourage more caring families to become foster parents."