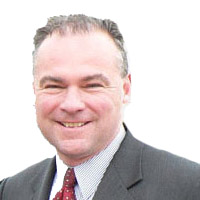 This week, U.S. Senator Tim Kaine introduced the FDA Accountability for Public Safety Act, bipartisan legislation that would hold the U.S. Food and Drug Administration (FDA) accountable for the approval of new opioid drugs, ensuring experts' voices are heard as new and potentially dangerous opioid medications are considered for approval.
"Prescription opioid abuse has become an epidemic in this country, and the dramatic growth in overdose deaths demonstrates just how dangerous these drugs are," said Kaine. "This legislation will help ensure that new and potentially dangerous opioids receive careful scrutiny before they enter the marketplace."
In recent years, the FDA has not consistently utilized expert advisory committees for opioid drug approvals. In 2013, the FDA approved the very powerful opioid, Zohydro, despite the advisory committee voting 11-2 against approval of the drug. In April 2014, Kaine wrote a letter to FDA Commissioner Margaret Hamburg expressing concern that FDA approval of Zohydro could have a negative impact on Virginia communities. Since the approval of Zohydro, two new opioid medications, Targiniq and Hysingla, have been approved without advisory committee review.
The FDA Accountability for Public Safety Act would subject all opioid medications to review by an FDA advisory committee before they receive FDA approval. FDA advisory committees consist of some of the best healthcare experts, doctors and scientists in their respective fields, and, under the FDA's own regulations, the agency must convene an advisory committee when a matter is of significant public interest, highly controversial or in need of a specific type of expertise.
Last month, Kaine introduced the bipartisan Opioid Overdose Reduction Act to protect first responders, health professionals and family members who are educated in administering an opioid overdose prevention drug, such as naloxone (also known as Narcan) in an emergency situation of overdose. Kaine also recently joined 17 Senate colleagues in writing a letter to Senate appropriators urging increased funding for critical prescription drug abuse prevention, treatment and research programs at the Department of Health and Human Services.
Joining Kaine to introduce the FDA Accountability for Public Safety Act are Senators Joe Manchin (D-WV), David Vitter (R-LA) and Shelley Moore Capito (R-WV).
Under the FDA Accountability for Public Safety Act:
All opioid medications would be subject to advisory committee review and recommendation before the FDA makes a decision on approving a new opioid.
If the Advisory Committee does not approve of a new opioid medication due to concern over consumer health and safety – just as the Committee acted with respect to Zohydro – the FDA Commissioner would be required to make the final decision regarding drug approval; currently, the FDA Commissioner does not need to act when the Advisory Committee is overruled.
The FDA must submit a report to the Chair and Ranking Member of the relevant Committees that includes medical and scientific evidence regarding patient safety and clearly justifies why they ignored the Advisory Committee's recommendation.  The report must also include any conflicts of interest that FDA officials involved may have. Finally, the FDA is required to submit a copy of this report to any Member of Congress who requests a copy.
At the request of the appropriate congressional committee, the FDA Commissioner would be required to testify before Congress as to why the FDA ignored its own Advisory Committee.
Distribution of the drug would be prohibited until the report is submitted to Congress.