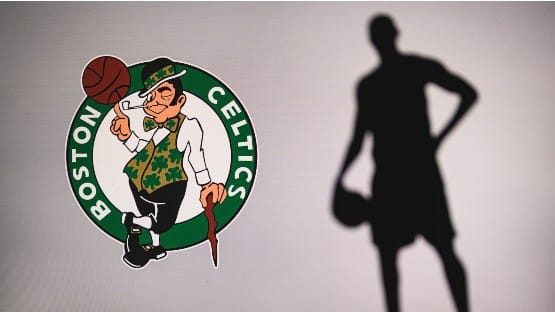 Joe Mazzulla will return as the Boston Celtics head coach next season, team president Brad Stevens said Thursday, offering a curiously ringing endorsement of his rookie coach.
Mazzulla, who stepped in almost literally at the last minute after Ime Udoka was suspended before the season following revelations of an inappropriate relationship with a female staffer, wasn't able to get the Celtics, who entered the 2022-2023 season with NBA title aspirations, to gel.
That much was made clear in a series of cutting comments from UVA alum Malcolm Brogdon during the Eastern Conference finals.
"Our identity has waned all year long," said Brogdon, the 2023 NBA Sixth Man of the Year, on the strength of his 14.9 points, 4.2 rebounds and 3.7 assists per game for Boston in the regular season, shooting 48.4 percent from the floor and 44.4 percent from three.
Brogdon was limited by a forearm injury in the conference finals, averaging just 5.7 points in 18.8 minutes per game, missing Game 6 and getting just seven first-half minutes in the Game 7 loss that ended the Celtics' season.
His comments on "identity" came ahead of Boston's effort to come back from a 3-0 deficit, which did get things to a Game 7, though the Miami Heat, the Eastern Conference's eighth seed, dominated in Game 7 to earn the spot in the NBA Finals.
"We've been trying to figure out who we are, because I think we're such a great, talented scoring team, but when we don't make shots, we got to rely on our defense, and our defense isn't consistent every night. So, playing a team that's very consistent and disciplined, we struggle," Brogdon said.
The 2022-2023 Celtics season has to be considered a major disappointment considering last season's run to the NBA Finals, and the offseason move to add Brogdon, who moved from being a productive starter at Indiana to adding to the Cs' already impressive depth.
"He's a terrific leader," Stevens said of Mazzulla, 34, whose only previous head-coaching experience came in a most two-year stint at D2 Fairmont State.
"He'll only get better at anything that he can learn from this year, because he's constantly trying to learn, and he's accountable," Stevens said.
Mazzulla will have to replace three assistants from his staff. Ben Sullivan, Aaron Miles and Mike Mose are leaving to rejoin Udoka on his staff in Houston, where he was named the head coach last month.