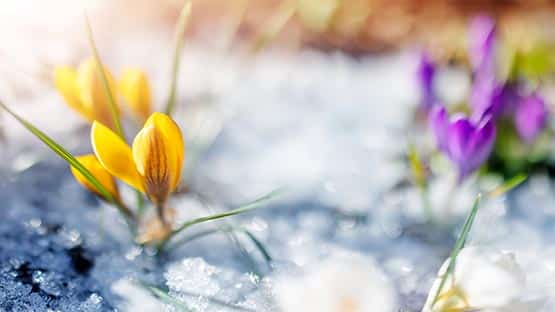 While tomorrow's forecast may be the exception, a senior meteorologist says that temperatures throughout Virginia are predicted to be below historical averages in March and April.
Accuweather's Thomas Kines said tomorrow might start off with clouds, "but sunshine should win out during the afternoon, and temperatures will head for 80 degrees … wow!"
As far as when we can expect regular temperatures in the 60s and 70s in the Shenandoah Valley, Kines said that probably won't be until the second half of April.
"Until then, there will be more days with temperatures below the historical averages than above," he said. "The historical averages say the high temperatures at the end of March should typically be near 60 and the middle of April, the typical high temperature should be in the middle 60s.
"There can certainly be days with high temperatures well into the 70s before mid-April but they will be few and far between," Kines said.
Kines said frost is still possible this year as late as the third week of April.
"Temperature-wise, this looks like last March and April. Weather pattern-wise, this resembles the spring of 2018," Kines said. "By the way, both years (2022, 2018) had a frost during the second half of April. This will be something to watch out for again this year."
The later part of April and May will feature temperatures averaging near or above the historical average.
The typical high temperature in mid-May is the low 70s.
"While there will be many days of warmer weather, there can be a couple or a few episodes of cloudy, rainy weather with high temperatures in the 50s," Kines said. "These spells of cool, rainy weather would be the exception and not the rule."