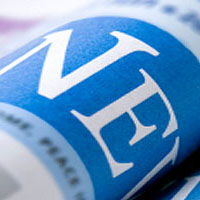 In attendance at the 2018 Iran Freedom Convention will be 1,000 delegates of Iranian-American communities in 40 states. Among them are scholars, academics, technology leaders, artists and representatives of women and youth. In an effort to show bipartisan support for the convention, Mayor Rudy Giuliani and Governor Bill Richardson will be the keynote speakers at this year's convention. Mrs. Maryam Rajavi, the NCRI's President-elect, will address the convention in a video message.
Members of Congress from both parties, as well as former senior U.S. officials, have been contacted and invited to address the convention.
Several of the delegates are former political prisoners or victims of political, religious and ethnic persecution and know firsthand how a correct US policy impacts positively the freedom movement in Iran.
The 2018 Iran Freedom Convention for Democracy and Human Rights is the first national convention of Iranian-Americans since 2006.
During the event, the convention will present its 2018 platform to voice support for the nationwide movement for freedom, democracy, and human rights in Iran. The convention will voice its rejection of any policy to either appease the ruling regime or go to war with it. The convention will instead advocate for a US policy in support of the democracy movement inside Iran as the only viable agent of change, emphasizing regime change by the Iranian people and the organized opposition.
As Iran has entered the news cycle recently, the convention could not occur at a better time. Anti-government protests continue in cities across Iran and talks of what to do are hot topics in Washington. The convention aims to add the much-needed voice of Iranian-American communities to the debate.
"As the economy approaches collapse, executions are on the rise, crackdown of dissidents has intensified, International and regional push against the regime is also rising," said Ross Amin, the President of the Organization of Iranian American Communities in the U.S. (OIAC), which has organized the convention.
Last December-January, the nationwide uprising in more than 140 cities across Iran shook the foundations of the regime and showed the world the irreparable vulnerability of the regime. These protests have continued in different cities, including in Isfahan, Ahvaz, Kazerun, and cities and towns in Iranian Kurdistan Province.
Despite the arrest of more than 8000 and murder of nearly 50 protesters, the protests are continuing and includes all sectors of society such as women, youth, workers, farmers, ethnic and religious minorities.
The 2018 Iran Freedom Convention for Democracy and Human Rights will be held at the Grand Hyatt in Washington, DC from 1:30 – 5:00pm this upcoming Saturday.
Article by Kyle Morris. Morris is a contributor to the Daily Caller.