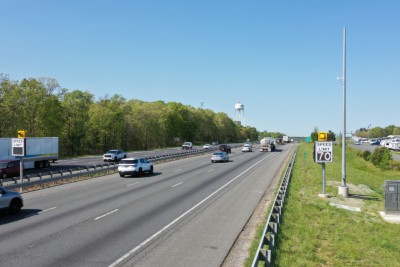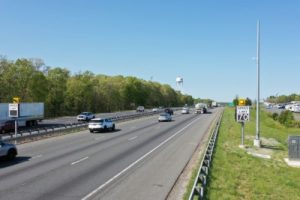 Funding from the Infrastructure Investment and Jobs Act is making its way to Spotsylvania County with $3 million for improvements to U.S. Route 1.
U.S. Route 1, formerly known as Jefferson Davis Highway in the city of Fredericksburg and now called Patriot Highway, stretches north and south from Washington, D.C. to Raleigh, North Carolina.
U.S. Rep. Abigail Spanberger announced Tuesday that funds from Rebuilding American Infrastructure with Sustainability & Equity (RAISE) grant program will make improvements to exit 126 off of Interstate 95 to Route 208, also known as Lafayette Boulevard.
According to a press release, the funding will specifically support Spotsylvania County's planning project to provide multimodal improvements along that section of U.S. Route 1. Improvements include traffic operational improvements at three intersections, new bus transit service with connections to the AMTRAK station, and sidewalk and streetscape improvements. The improvements are critical to ease congestion and assist with the planned development of the Fredericksburg Region's Veterans Administration (VA) Health Care Clinic.
"The bipartisan infrastructure law is dislodging many of the Virginia infrastructure projects that have been sitting on the shelf for too long due to lack of adequate funding," Spanberger said in the press release. "This investment means we'll see exciting progress toward improving travel along Route 1 in Spotsylvania County. This award will help ease traffic congestion, improve transportation options for local residents, and make sure Spotsylvania County can keep up with economic growth in the region. With today's announcement, I'm proud to see funding from the Infrastructure Investment and Jobs Act being put to work right here in the Commonwealth to deliver concrete results for our communities."
Spanberger and U.S. Department of Transportation Secretary Pete Buttigieg announced the launch of the RAISE program and its potential benefits for Virginia's roads and highways in April 2022.