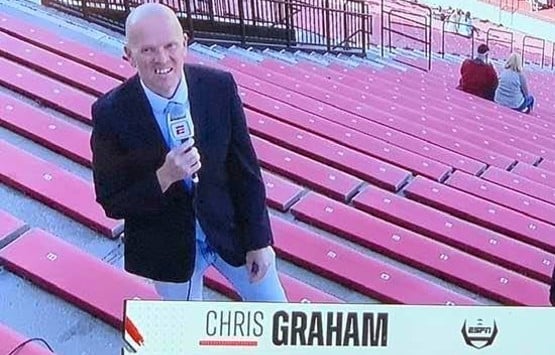 I'll be in Florida for a few days because of basketball and my job writing about it.
I hope I don't end up in jail for singing the word "gay" in the "Good Ol' Song."
Yes, warning, this is another one like the column that made it so that I didn't end up buying that UVA sports website with a message board last summer.
Had a deal in place, and as I was working out the final details on buying it, the editor banned me because of a sports politics column that, like, five Trumpers on the site didn't like.
Ah, hell, whatever, let somebody else lose their house trying to keep that albatross afloat.
Anyway, back to Florida, where we might want to watch ourselves, saying "gay."
They don't like that kind of thing down there.
That, and they're banning books left and right.
I know I'm going to run into trouble on this one.
There's going to be more down time between games this week than there was last week at the ACC Tournament.
I'm bound and determined to get some sun outside with a book.
It's almost inevitable, in so doing, that I'm going to run afoul of the thought police.
I didn't have a lot of time to go totally outlandish by getting a new political message T-shirt from Amazon to wear to the Amway Center, given the short turnaround between the announcement from the NCAA and needing to get down there.
I do have one from the Lady Gaga concert last summer, but it's a bit over the line with its message: "Kiss Whoever The Fuck You Want."
For me, that's my wife, and my six puppy dogs; for you, as long as you don't live in Florida, it's, you know, whoever the fuck you want.
I'm all for pushing buttons, but the word "fuck" on the T-shirt is obviously too much for press row.
So, I'll be the guy on press row, probably the one up near the catwalk, but still, wearing a pink polo shirt, because that's the best I could do.
The book part is easy. From the photos we're getting from school libraries across that godforsaken state, they're banning everything, which makes sense.
The way to control how people vote is to control the way they're allowed to think.
I get it that I'm just there for a couple basketball games and the 80-degree weather.
Me wearing a pink polo shirt, singing the word "gay," reading a book in public, wondering while I'm there what the big goddamn deal is about critical race theory – seriously, racism isn't one of the building blocks of our American culture? – isn't going to move any needles.
Silent protest isn't much, but it's something.