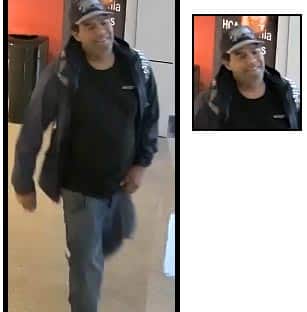 A Richmond hospital employee was sexually assaulted in an elevator, and police are asking for the public's help in identifying the suspect.
Officers were called to Chippenham Hospital on Jahnke Road on Saturday at 7 a.m. for a report of sexual battery.
A male suspect was captured on surveillance camera. After the alleged assault, the suspect left the area, possibly boarding a GRTC bus.
The suspect is described as a 35-40 year old male, 5'10" to 6' tall and weighing approximately 200 pounds.
Anyone with information on the suspect is asked to call Detective P. Bruington at (804) 646-3930 or contact Crime Stoppers at (804) 780-1000.